Main content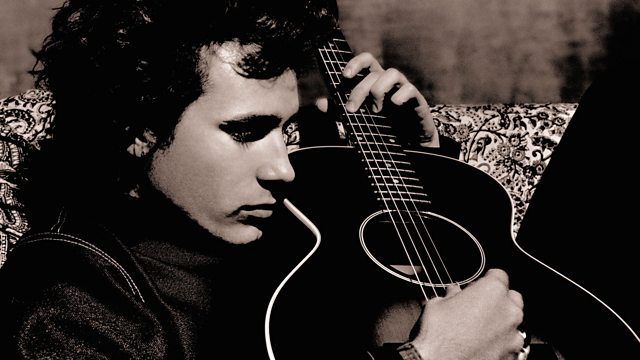 The Grace of Jeff Buckley
Told by those who were there, the story of a momentous day during Jeff Buckley's first solo tour of the UK, 18 March 1994.
Since his desperately early death in May 1997, there's been an inevitable mythologizing about the life and music of Jeff Buckley. Perhaps it's not surprising that in the posthumous rush to acknowledge his genius, memories have been clouded or, retrospectively, given a silver lining.
The quiet, uncertain foundations of his reputation were laid on a solo tour of Europe three years earlier, in March 1994 - and, in particular, during one day. On the 18th March, Buckley was scheduled for a photo shoot (with Kevin Westenberg), an appearance on BBC GLR and his first proper London concert, at a folk club called Bunjies.
In 'The Grace of Jeff Buckley', those who were there speak for the first time about the man and his music: Buckley's American manager Dave Lory, record company owner Steve Abbott, booking agent Emma Banks and photographer Kevin Westenberg share intimate memories that have so far not featured in the Buckley biography.
And the programme also includes rare archive: the GLR radio session that has not been heard since that live broadcast in 1994 - including an astonishing version of 'Grace' - and, exclusively, a private interview that Buckley recorded on the eve of this tour but decided not to release.
Together, these glimpses offer a portrait of a young man whose voice and musicianship, as well as his irresistible charisma and the trauma of his early death, touched millions.
Produced by Alan Hall.
A Falling Tree production for BBC Radio 4.