Main content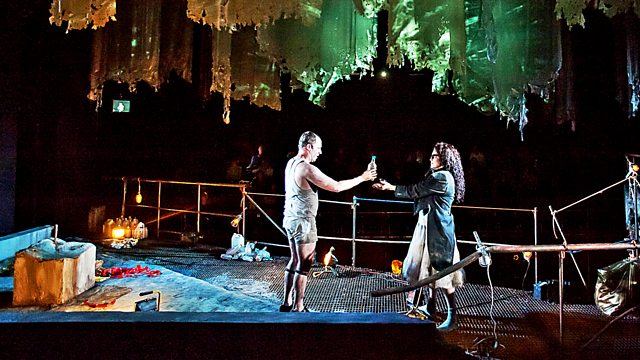 Luca Francesconi's Quartett, Composers' Rooms: Harrison Birtwistle
Tom Service presents the UK premiere of Luca Francesconi's chamber opera Quartett. Plus Composers' Rooms, in which Sara Mohr Pietsch meets composer Harrison Birtwistle.
Tom Service presents the eagerly anticipated UK premiere of Luca Francesconi's Quartett and Sara Mohr Pietsch meets Sir Harrison Birtwistle in Composers' Rooms.
Premiered at La Scala in Milan in 2011, Francesconi's chamber opera is a setting of Heiner Müller's sensational play, Quartett from 1980, which was in turn inspired by the famous epistolary novel Les Liaisons dangereuses (1782) by Pierre-Ambroise-François Choderlos de Laclos. In Müller's radical reworking only two roles have remained: the Marquise de Merteuil and the Vicomte de Valmont. But the Quartett of the title still exists as, in a succession of perverse role playing, Merteuil and Valmont play out their doubles. Set in a 'Salon before the French Revolution/Bunker after the Third World War,' Francesconi exposes the abyss of base human instincts in an endgame of fear and greed.
Presented by Tom Service
Composers' Rooms Sara Mohr Pietsch visits the Wiltshire home and studio of Sir Harrison Birtwistle
Birtwistle Three Latin Motets from The Last Supper
BBC Singers, Nicholas Kok (conductor)
at 10.25pm
Luca Francesconi Quartett
Marquise de Merteuil..... Kirsten Chavez..... (mezzo-soprano)
Vicomte de Valmont..... Leigh Melrose..... (baritone)
London Sinfonietta
with the projected sound of the Chorus and Orchestra of La Scala, Milan
Andrew Gourlay (conductor)
Recorded on 24th June at Royal Opera House's Linbury Studio Theatre.