Main content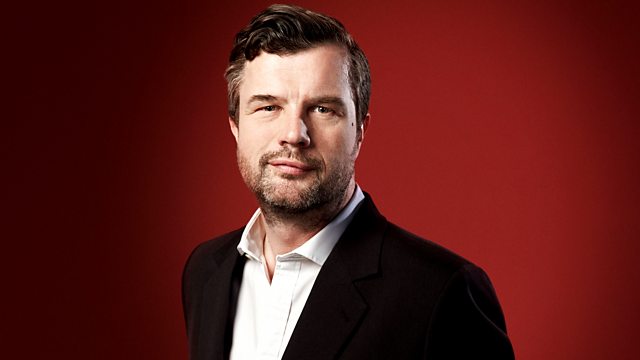 Live from Glyndebourne: Why Does Opera Matter Today?
In a special live edition in front of an audience at Glyndebourne's Ebert Room, Petroc Trelawny and a panel of guests discuss the question 'why does opera matter today?'.
In this special edition of Music Matters, live from Glyndebourne's Ebert Room, Petroc Trelawny and his guests discuss the question: Why does opera matter today? On the panel are the bass Sir John Tomlinson, conductor and opera company director Wasfi Kani, music journalist Paul Morley, opera director Annilese Miskimmon and Glyndebourne's General Director David Pickard.
Glyndebourne revolutionised the opera world when the festival began in 1934
WHY DOES OPERA MATTER TODAY?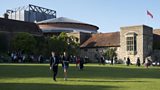 Does opera have an image problem? Expensive, elitist and an art form just for the few. That is how opera is often portrayed in the media, but is it the reality or is it just one side of the story? Today opera is seen and heard by more people than ever before. Opera companies have been forced to embrace new technology in order to survive and beyond the opera houses themselves, hundreds of thousands of people now watch opera worldwide, on cinema screens, on the internet and in public spaces, broadcast from major houses all over the world. There are projects for the performance of scaled down opera in prisons, pubs and all kinds of venues and educational projects are now commonplace, to attract a younger, demographically different audience. But are these long term solutions? The operatic spectacle is often quite unique, with stagings which simply cannot be found in the theatre world, but controversy reigns around the issue of 'director's opera' and the old debate about what is more important: the words or the music. Glyndebourne is the perfect place to weigh up what might come next for opera and why we should still care about it as an art form - 2014 marks its 80th year as a centre of privately funded operatic excellence - embracing many of these new ideas.
Credits
| Role | Contributor |
| --- | --- |
| Presenter | Petroc Trelawny |
| Interviewed Guest | John Tomlinson |
| Interviewed Guest | Wasfi Kani |
| Interviewed Guest | Paul Morley |
| Interviewed Guest | Annilese Miskimmon |
| Interviewed Guest | David Pickard |