Main content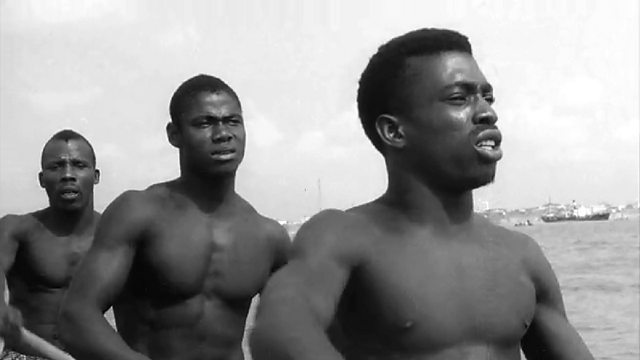 A look at how film-makers over the decades have captured the rich diversity of the Commonwealth and the work that people do, from Trinidad to Australia, Kenya to Barbados, Canada, India and beyond.
More episodes
Previous
You are at the first episode
Filmography
Details of source films for main extracts used in the Work episode of Commonwealth on Film.
BBC Panorama: 291
BBC 02/07/62 
With the Commonwealth Immigration Act about to come into effect, John Morgan speaks to new arrivals about their hopes and aspirations. Also features London Transport trainee bus conductors. 
Commonwealth Magazine
BBC 26/07/1955
From the BBC's monthly newsreel, a short film of an Italian immigrant family, the Versaces, bringing their skills and flair to the wineries of South Australian. 
Horizon: The Other Kenya
BBC 29/09/1980      
Producer Martin Freeth looks at Kenya behind the tourist image - in this extract examining the life of Mary Kalwale, who provides for her family in the country while her husband looks for work in the city.
Tomorrow's Child
BBC / Unicef 01/10/1990
Powerful documentary film which examines the depravation of children's rights and highlights the appalling conditions they suffer – including a profile of Runa Sardar, who works in a cigarette factory in Bangladesh.
The World About Us: Annanacks
BBC / Crawley Films 07/09/1969
Film from acclaimed Canadian filmmaker René Bonnière, about the Annanack Family, who live on the George River in Northern Quebec, and are transforming their traditional lives with government help.
The People of Paradise: 5: Canoes and Coconut Crabs
BBC 19/05/1960
David Attenborough talks about his recent journey through the South West Pacific in search of vanishing South Seas rituals and customs – featuring the wonderfully resourceful fisherwomen of Fiji.
Whicker Down Under: 2: The Pioneers
BBC 20/08/1961
Alan Whicker interviews a wonderfully laconic long-distance truck driver in Australia's Northern Territory.
Airlift to Adventure
British Pathe 1957
Investigates why emigration to British Dominions (Canada and Australia) is on the increase - and who is leaving the country.
Immigrants for Canada
British Movietone 1957
Migrants explain their reasons for leaving the UK.
Man Alive: Prospectors
BBC 27/04/1966
Film about the tough old prospectors of North Western Australia, the ones who have made a fortune and those who are still searching for an Eldorado.
Roundabout Issue 11
BFI / COI 1963
A brief musical interlude on Australian sheep shearers.
Under The Sun: Slaves of the River
BBC 08/07/1993
Documentary which describes the struggle of villagers at Tara-Baria on the banks of the Bhrampaputra river in Bangladesh, shows fisherman Abdur Rahman who struggles to keep his family fed and his home intact.
Industrial Development in Ghana
Overseas Film and TV 1961
Extract featuring the 'port boys' of Accra, whose extraordinary working lives will inevitably change.
Africa Now: 1: Ghana: The One Star State
BBC 14/08/1961
An alternative view of the 'boat boys' from German filmmaker Rolf Gillhausen.
Credits
| Role | Contributor |
| --- | --- |
| Executive Producer | Caroline Wright |
| Producer | Elaine Shepherd |