Main content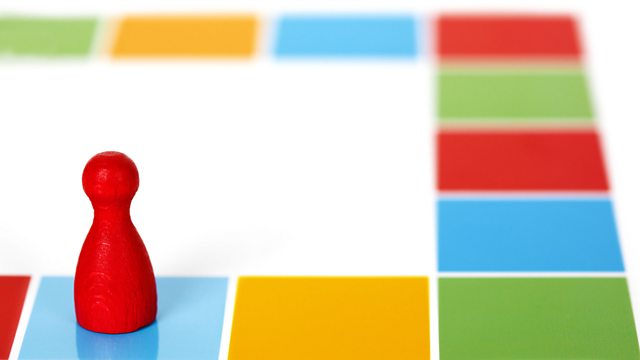 Free hearing aids, fake handbags and the board game cafe
The health commissioners consulting on stopping free hearing aids for those with mild hearing loss and the criminals targeting escrow websites precisely because they are so safe.
Should free hearing aids be stopped for those with mild to moderate hearing loss? Health commissioners in North Staffordshire are asking that very question. And how a reputable payment site is being targeted by criminals, precisely because it's so reliable. We also visit the café which employs board game sommeliers, game gurus who can tell you the rules and help you pick from 2,000 titles. We'll ask why cheap options for transatlantic travel are becoming increasingly available and the perils of social media for corporate PR teams. How Northern Rail told customers it could meet the manager, then couldn't find him.
Presenter: Peter White
Producer: Kev Core.
Last on
Chapters
Transpact

The criminals targeting escrow websites – precisely because they're so safe

Duration: 09:54

Northern Rail

Northern Rail, a missing manager and the perils of social media.

Duration: 03:12

Hearing Aids

The commissioners considering stopping free hearing aids for mild hearing loss

Duration: 07:56

Fake Handbags

The counterfeit specialist who seeks out the handbag superfakes

Duration: 01:11

Tour de France

Last minute preparations as the Tour de France hits Yorkshire

Duration: 05:27

US flights

The growth in the market for cheap US flights

Duration: 02:48

Board Game Cafe

The new frontier in dining and board games. Meet the Game Gurus

Duration: 07:14

Disability Gigs

The mystery shopper who checks if gig venues are suitable for wheelchairs

Duration: 03:50

Own Brands

Is there a difference between supermarket own brands and the big brand?

Duration: 04:43

Transcript of our item about NHS Hearing Aids

One of the regional organisations responsible for buying services for NHS patients is considering ending the provision of free hearing aids for people with mild to moderate age-related hearing loss. North Staffordshire Clinical Commissioning Group says it's not possible to fund every available treatment, so it's conducting a review and asking for opinions from the public.

Marcus Warnes is from the commissioning group:

We review our priorities every year. So we basically have a look at what the needs there are out there in the community, we review what we're currently doing and then we prioritise based on what the evidence tells us and one of the areas that was highlighted was hearing aids for mild to moderate hearing loss as one of the areas we needed to look at.

 

Peter: OK, well one of the people who has grave reservations about the idea of reviewing the situation of people with mild and moderate hearing loss is Molly Berry , of the Association of Teachers of Lip Reading for Adults. Now Molly herself is profoundly deaf although she is able to hear as a result of a cochlear implant. She told me of her concerns about the review:

MARY: You wouldn't say to somebody who has mild to moderate sight loss so could no longer read the paper that it was something that didn't need help.

PETER: so what is the effect of what we call age related deafness?

MARY: Age related hearing loss is simply a short hand for a thing called presbyacusis and what happens is that you start to lose your high frequency hearing.

PETER: What would you perhaps be doing without even noticing you were doing it?

MARY:  You would be complaining how young people don't speak clearly any more, especially children. You would probably be avoiding social situations really, things like going to the pub, even family parties.

PETER: You say that this won't save the health service money, how can you justify that?

MARY:  Well, if you start leaving social situations then you become isolated. And if you leave getting hearing aids till your hearing loss is severe, your brain has serious trouble adjusting to the sound from a hearing aid. It is via a microphone and a speaker, it's still not normal hearing and your brain needs to get used to it. At the mild to moderate stage, that's fairly easy for your brain to do.  But if you go straight in at severe loss and have to have a very powerful aid with a large mould that goes into the ear, it is extremely difficult. People often give up and spiral into depression at that stage

PETER: so is that why we end up with a lot of hearing aids stuffed away in draws rather than in people's ears?

MARY: Absolutely you do and this is a problem. If you start early it's much easier to get used to it, you don't end up with this social isolation that causes all sorts of other health problems.  And many people are still at work; meetings have become difficult, the phone has become difficult. They may well retire early because of they're not treating their hearing loss.

PETER: None the less, local health services do have to save cash, they are strapped for cash,  what should they be looking at?

 

MARY:  They do get discount on hearing aids for bulk buying, so if they stop doing that the discount will reduced and they will have to pay more for hearing aids. The ideal is that you diagnose as soon as possible you provide a hearing aid and you sign post people towards a lip reading class where they'll meet other people who also have hearing loss and find out about ways of coping. Private hearing aids can range from £500 to £2000 per ear. That's a lot of money. It isn't something that an older person is going to be happy paying out for.

PETER: Well Marcus Warnes from the North Staffordshire Clinical Commissioning group has been listening to that. Marcus, we heard there from Molly that getting a hearing aid when the hearing loss is severe is effectively shutting the stable door after the horse has bolted. She says it's easier to adjust as your hearing is about to go, what do you say about that?

MARCUS: I guess the first thing I would say is that we haven't made a decision yet. So, what we've essentially looked at is the evidence and that is a clinically led process. And on the basis of that evidence we've said this is an area we need to look at. So the first thing we do is obviously engage with stakeholders and get a view from them. A number of organisations who represent people with  hearing loss want to come and talk to us about what we're looking to do

PETER: And are these the kind of arguments you've already been hearing?

MARCUS: Yeah there's a lot of this coming out, we've got a huge of amount of you know life experience, from people reasons why people think we shouldn't be doing this, the benefits they think hearing aids bring them. We will consider all of that, the engagement process finishes at the end ofJuly and we will continue to listen to that before we make any decision.

PETER:  I mean Molly outlined there the very movingly the very alienating effect of hearing loss. Won't this isolate people, giving the NHS a bigger bill in the long run?

MARCUS: Well I can't really comment on the bigger bill bit, I mean what we've looked at so far is what the current service that we commission costs. One of the things we're asking for people to talk to us more about is what are the potential implications of this on future life experiences, impact on other conditions. We've looked at all the evidence we can but if there's other evidence out there we'll certainly look at it.

PETER: I think one of her fears is that people think that mild hearing loss is almost a bit of a joke you know 'granny can't hear very well' is there a danger that you'll make an economy that turns out to be a false economy?

MARCUS:  No, I mean we take this very seriously. I think what we need people to realise is that we have increasing demand for services and we've got a budget that isn't going to be able to cope with that so we are going to have to make some difficult decisions. We have a process whereby we look at what we do and the outcomes that our investments have on patients and people in terms of the health care outcomes and the impact on their day to day lives. This is just one area we're looking at.

PETER: So do you have an idea of how much you need to save on this particular thing?

MARCUS: No this isn't a financially driven exercise, this isn't about saying we need to save 'X' amount of money and hearing aids you know if we stop doing that then that will deliver that saving. We don't start with the money we start with the clinical priority.

PETER: But presumably you do know what providing hearing aids for this kind of patient costs you?

MARCUS: Yeah absolutely, mild to moderate hearing loss at the moment costs the CCG around £1.2 million.

PETER: Molly's points aren't all kind of social points. She makes the point that this could be a false economy because the purchasing power of the NHS is very strong and you get good deals on hearing aids by buying in bulk, that's the kind of hard business sense you need to hear isn't it?

MARCUS: We do get a very good price, Molly's absolutely right. I mean the price that the NHS pays for hearing aids is probably not the price you're average person who wants to buy privately  could get one from a hearing aid provider. Now that's come out very clearly from the engagement and is something we'll be looking at. We try and issue our commissioning intentions around September or October so what we'd like to do is to be in a position to make a decision to inform our commissioning intentions going forward for next year.

Broadcasts