Main content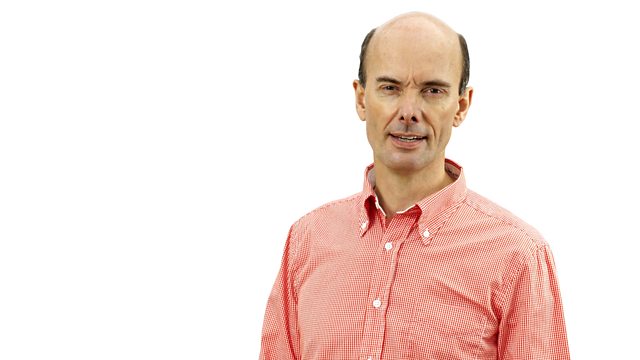 Puccini's Manon Lescaut
Live from the Royal Opera House, Covent Garden, Puccini's opera Manon Lescaut, with Kristine Opolais as Manon, Jonas Kaufmann as des Grieux and Maurizio Muraro as Geronte de Ravoir.
Live from the Royal Opera House, Covent Garden
Presented by Martin Handley
Puccini's Manon Lescaut in a new production by Jonathan Kent, with Kristine Opolais as Manon, Jonas Kaufmann as des Grieux and Maurizio Muraro as Geronte de Ravoir. Antonio Pappano conducts.
Manon Lescaut ..... Kristine Opolais (Soprano)
Chevalier des Grieux ..... Jonas Kaufmann (Tenor)
Lescaut ..... Christopher Maltman (Baritone)
Geronte de Ravoir ..... Maurizio Muraro (Bass)
Singer ..... Nadezhda Karyazina (Soprano)
Edmondo ..... Benjamin Hulett (Tenor)
Dancing Master ..... Robert Burt (Tenor)
Lamplighter ..... Luis Gomes (Tenor)
Innkeeper ..... Nigel Cliffe (Baritone)
Sergeant ..... Jihoon Kim (Bass Baritone)
Naval Captain ..... Jeremy White (Bass)
Royal Opera House Orchestra
Royal Opera House Chorus
Antonio Pappano (Conductor)
Manon, who has shown a taste for pleasure, is on her way to a convent on the orders of her parents when she meets the young student Des Grieux. The pair fall in love and elope to Paris, but when the elderly Geronte offers Manon a life of wealth and luxury, her head is turned. Puccini's first triumph returns to Covent Garden for the first time in 30 years, with Kristine Opolais as Manon, Jonas Kaufmann as the Chevalier des Grieux and Maurizio Muraro as Geronte de Ravoir. Antonio Pappano conducts.
Synopsis
ACT I
Outside an inn a mix of students, local girls and the wealthy enjoy the warmth of the evening. One of the students, Edmondo, sings of the pleasures of youth. He and his fellow students persuade a brooding Des Grieux to join the fun, which he does reluctantly and flirts ironically with some of the girls (Tra voi belle, brune e bionde). Travellers arrive – the rich, elderly and influential Geronte, Lescaut and his sister Manon, who order rooms for the night. At first sight Des Grieux is enchanted with Manon's beauty. He approaches her and discovers that she is on her way to a convent. As Lescaut calls Manon back into the inn, Des Grieux persuades her to meet him again later that evening. Des Grieux has been utterly captivated by Manon (Donna non vidi mai).
The rich and influential Geronte is also enamoured of Manon, and discusses her future with Lescaut, Manon's cynical brother, who then happily accepts Geronte's dinner invitation. While Lescaut is distracted by the gambling tables in the casino of the inn, Edmondo overhears Geronte's plans to abduct Manon to Paris and tells Des Grieux. When Manon returns to meet with Des Grieux as arranged, Des Grieux declares his love for her (Vedete? Io son fedele) and warns her of the planned abduction. He convinces her to run away with him. They escape together. Geronte is furious, but Lescaut reassures him that Manon will soon be back – Des Grieux will not be able to support her weakness for glamour and excitement.
ACT II
Manon has left Des Grieux to become Geronte's mistress in Paris, where she is bored with her opulent lifestyle and with having to entertain Geronte and his friends. Lescaut visits her. Manon is eager for any news of Des Grieux, as she still loves him (In quelle trine morbide). Lescaut tells Manon that Des Grieux keeps asking in desperation for her whereabouts, and, with Lescaut's help, is gambling heavily to win the money he'll need to keep Manon in luxury. Geronte arrives with a group of musicians (Sulla vetta tu del monte). Meanwhile, Lescaut leaves to fetch Des Grieux. Manon entertains Geronte's friends, then agrees to meet Geronte later.
Des Grieux arrives. He reproaches Manon for leaving him, but as she begs for forgiveness, he is unable to resist. Geronte returns and finds them together. Manon mocks Geronte, who then leaves. Des Grieux urges Manon to leave with him, but she is reluctant to give up the comforts and treasures of her new life. Des Grieux despairs of her capriciousness (Ah, Manon, mi tradisce il tuo folle pensiero!). Lescaut hurries in to warn that Geronte plans to have Manon arrested. They start to flee, but Manon is unable to resist going back for her jewellery. She is arrested for theft and prostitution.
ACT III
Manon and other prostitutes are to be expelled. Lescaut, having bribed one of her guards, waits with Des Grieux for the change of guard to attempt her rescue, but the plan fails. Manon and the other women are then led one by one in front of an onlooking crowd. Manon and Des Grieux say a painful farewell. After a desperate plea, Des Grieux is allowed to accompany his beloved.
ACT IV
Manon has escaped with Des Grieux. She is very ill and weak as they search for shelter. Manon begs Des Grieux to find water. Left alone, she is terrified of dying and bitterly regrets her past (Sola, perduta, abbandonata). Des Grieux returns. Manon tells him how much she loves him. She dies in his arms.