Main content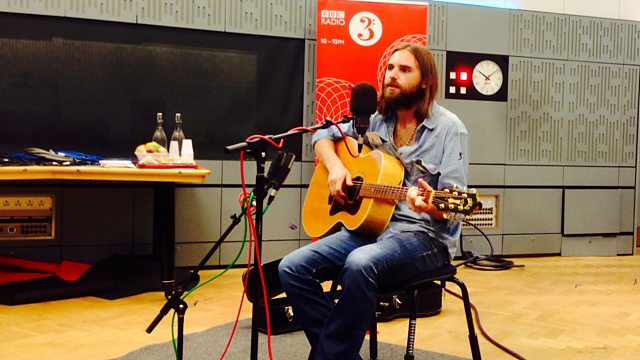 Sam Lewis in Session, Commonwealth Connections 22
Lopa Kothari with new world music, a session from singer Sam Lewis and Part 22 of the series Commonwealth Connections, featuring the Seychelles and St Vincent and the Grenadines.
Lopa Kothari with our series Commonwealth Connections, exploring the music of the Seychelles and St Vincent, and live a session from Nashville singer Sam Lewis.
Commonwealth Connections Feature - Seychelles
In the midst of the Seychelles Carnival, Latroupe Nasyonal Sesel, a ceilidh-style band of seven players and several young dancers are preparing their traditional music and dances for the celebrations. The music and dances of this Creole culture grew from the European traditional dances such as Quadrille and Waltz but the Seychelles people have made it their own with African rhythms and movements and a real love and joie-de-vivre of their Islands. Singer-songwriter Jean-Marc Volcy shares this passion for their fragile heritage and works to keep it alive in his own contemporary songs.
Heritage Track- St Vincent and the Grenadines
Writer and poet Philip Nanton chooses Credentials by Shake Keane, the well-known Vincentian jazz musician and poet, and explains how the story Shake tells encapsulates for him certain key aspects of life in St Vincent and the Grenadines, including migration and the welcome awaiting those who choose to return.
Session: Sam Lewis
Since moving from Knoxville to Nashville, Sam Lewis has become known as one of the city's brightest new singer-songwriters, with a style that freely moves from country and blues to gospel. He celebrates July 4th with us after coming straight from a gig at Suffolk's own Maverick Festival.
Seven pioneering figures in world music
BBC Introducing on World on 3