Main content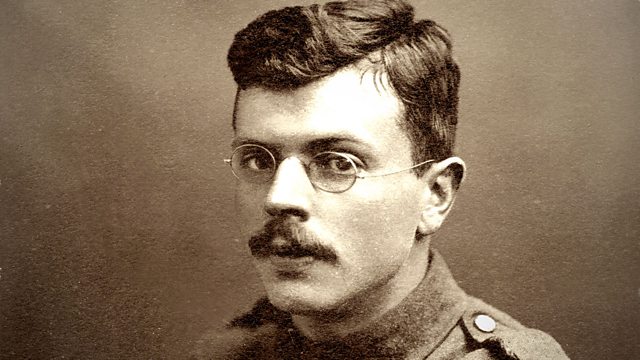 No Escape
Donald Macleod focuses on Ivor Gurney's final years, marked by time spent in confinement for his increasing mental instability.
Gurney's loyal friends offer small relief from the agony of his continuing confinment.
It's a story that begins full of possibility and hope; Gurney was one of the brightest musical lights of his generation. He imagined himself as Schubert's heir; a fresh, young genius whose music and poetry would revolutionise British society. Donald Macleod discovers how that early promise came to fruition and then unravelled, as Gurney struggled with the horrors of World War One and serious mental illness. Gurney expert, Dr Kate Kennedy, joins Donald to uncover the man behind the tragedy and explore the art he produced in the face of enormous adversity. Much of Gurney's output is still rarely performed, and several works have been specially recorded for these programmes.
Ivor Gurney had been committed to an asylum, and from this point, through fear of him hurting himself and possibly others, he was only allowed to use a pencil to write music. He tried to escape, smashing a window and injuring his hands and feet, but was soon back in the hospital. He continued, after a period of silence, to write music again. In 1925 he composed 25 songs, including completing his set called Lights Out.
In 1922 Gurney had been transferred to the City of London Mental Hospital at Dartford. Vaughan Williams would visit often, sometimes bringing with him students from the Royal College of Music to play Gurney's music with him. At Dartford, Gurney composed a setting of Robert Bridges poem, Since I Believe, for double choir, recorded for Composer of the Week by the BBC Singers. Gurney's confinement was taking it's toll, however, and he eventually stopped writing music altogether. He died on Boxing Day in 1937.
More episodes
Next
You are at the last episode