Main content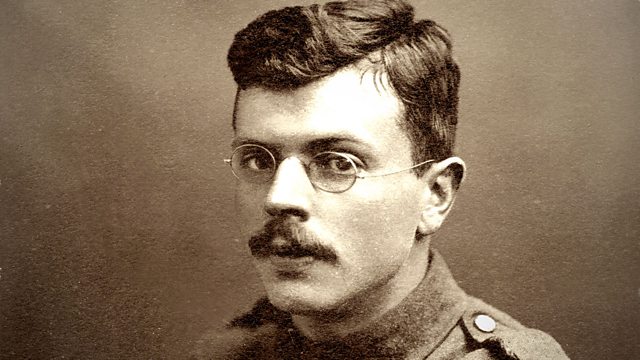 Gurney Loses His Freedom
Donald Macleod focuses on how Gurney was inspired by Vaughan Williams, as well as his deteriorating mental health.
Ivor Gurney is inspired by a new teacher, but struggles with deteriorating mental health.
It's a story that begins full of possibility and hope; Gurney was one of the brightest musical lights of his generation. He imagined himself as Schubert's heir; a fresh, young genius whose music and poetry would revolutionise British society. Donald Macleod discovers how that early promise came to fruition and then unravelled, as Gurney struggled with the horrors of World War One and serious mental illness. Gurney expert, Dr Kate Kennedy, joins Donald to uncover the man behind the tragedy and explore the art he produced in the face of enormous adversity. Much of Gurney's output is still rarely performed, and several works have been specially recorded for these programmes.
In 1919 an old and close friend of Gurney's, Margaret Hunt, passed away in the flu epidemic; he threw himself into composing his Violin Sonata in E flat major, which he dedicated to her. Things seemed to be looking up for Gurney though, as he returned to his studies at the Royal College of Music, where his new tutor was Vaughan Williams. Student and teacher developed a good relationship, and Gurney was inspired to compose new works, including his Ludlow and Teme.
The signs of instability that had previously arisen before the war were soon to resurface again. Gurney began to struggle, and found it hard to find work. He considered suicide, and at one point visited a police station to ask for a gun. By 1922, Gurney was been certified and committed to Barnwood House asylum.