Main content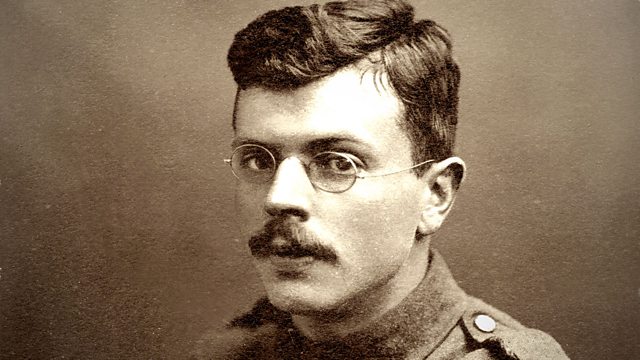 Gurney in Love
Donald Macleod explains how, while in hospital during WWI, Gurney fell in love with a nurse and subsequently composed one of his favourite songs, The Folly of Being Comforted.
Invalided home, Gurney falls in love.
It's a story that begins full of possibility and hope; Gurney was one of the brightest musical lights of his generation. He imagined himself as Schubert's heir; a fresh, young genius whose music and poetry would revolutionise British society. Donald Macleod discovers how that early promise came to fruition and then unravelled, as Gurney struggled with the horrors of World War One and serious mental illness. Gurney expert, Dr Kate Kennedy, joins Donald to uncover the man behind the tragedy and explore the art he produced in the face of enormous adversity. Much of Gurney's output is still rarely performed, and several works have been specially recorded for these programmes.
With Gurney serving in France during World War One, his passion for music took a back seat. However, his creativity found a new outlet as a poet. He didn't stop composing altogether though, and one of his songs, Captain Stratton's Fancy, became quite a hit amongst fellow soldiers.
Gurney had now transferred to the Machine Gun Corps. He escaped with only minor symptoms after being caught in a gas attack, but found himself sent back from the frontline, and eventually shipped off to Scotland for treatment. Whilst in hospital he fell in love with a nurse, Annie Nelson Drummond, and during his convalescence he composed one of his favourite songs, The Folly of Being Comforted.