Main content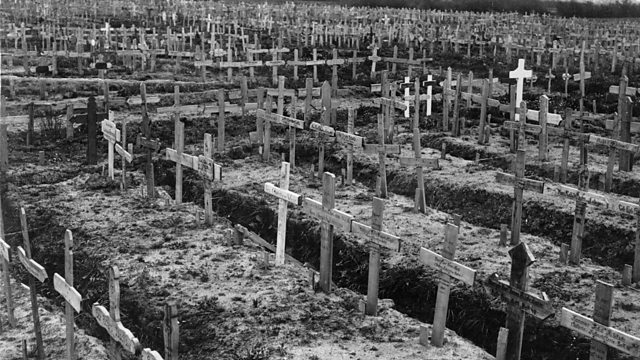 Music in the Great War: Rob Cowan with Jay Winter
With Rob Cowan. Including CD of the Week: Volodos plays Mompou; Brainteaser: Only Connect; Historian Jay Winter; Rob's Essential Choice: Bridge: Piano Sonata.
Music in the Great War, with Rob Cowan and his guest, the historian Jay Winter.
9am
A selection of music, including the Essential CD of the Week: Volodos plays Mompou, SONY. We also have our daily brainteaser at 9.30.
9:30 - 10:30 Including a selection of music from the time of World War One.
10:30
Rob's guest this week is the American historian Jay Winter, a specialist in World War I and its impact on the 20th century. He has authored or co-authored several war-themed books, including The Great War and the British People, The Experience of World War I, and, most recently, Sites of Memory, Sites of Mourning: The Great War in European Cultural History, 1914-1918. He was also co-producer, co-writer and chief historian for the PBS series The Great War and the Shaping of the 20th Century, which won an Emmy Award. Jay is the Charles J. Stille Professor of History at Yale University and is a fellow of the Royal Historical Society.
11am
Rob's Essential Choice
Bridge
Piano Sonata
Ashley Wass (piano).
Today's Brainteaser Answer - Only Connect
The connection was: Battles.
The music played:
Steffe (Lyrics Julia Ward Howe)
Battle hymn of the republic
Mormon Tabernacle Choir
Philadelphia Orchestra
Eugene Ormandy (conductor)
SONY MDK 48294    
Biber
Battalia
The Purcell Quartet (and friends)
CHANDOS CHAN0605 
Prokofiev
Battle on the Ice (Alexander Nevsky)
London Symphony Orchestra
Claudio Abbado (conductor)
DG 419 603 2  

Time Travellers: the podcast