Main content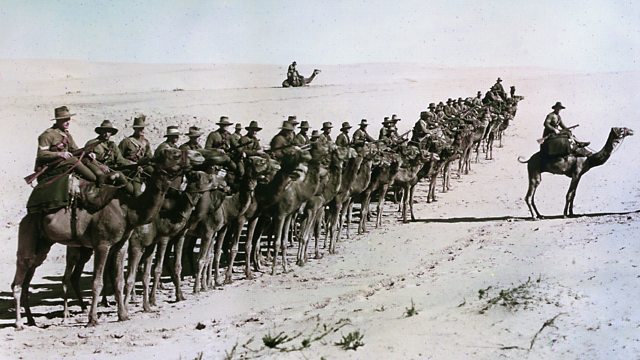 Music in the Great War: Rob Cowan with Jay Winter
With Rob Cowan. Including CD of the Week: Volodos plays Mompou; Brainteaser: Who/What/Where Am I?; Historian Jay Winter; Essential Choice: Debussy: Sonata for flute, viola and harp.
Music in the Great War, with Rob Cowan and his guest, the historian Jay Winter.
9am
A selection of music, including the Essential CD of the Week: Volodos plays Mompou, SONY. We also have our daily brainteaser at 9.30.
9:30 - 10:30 Including a selection of music from the time of World War One.
10:30
Rob's guest this week is the American historian Jay Winter, a specialist in World War I and its impact on the 20th century. He has authored or co-authored several war-themed books, including The Great War and the British People, The Experience of World War I, and, most recently, Sites of Memory, Sites of Mourning: The Great War in European Cultural History, 1914-1918. He was also co-producer, co-writer and chief historian for the PBS series The Great War and the Shaping of the 20th Century, which won an Emmy Award. Jay is the Charles J. Stille Professor of History at Yale University and is a fellow of the Royal Historical Society.
11am
Rob's Essential Choice
Debussy
Sonata for Flute, Viola and Harp
Melos Ensemble.
Today's Brainteaser Answer - Who am I?
Anton Webern, who with Berg and Schoenberg made up the so-called `Second Viennese School'. He was shot by an American soldier after the end of WWII when he stepped outside his house to have a smoke. The soldier who killed him was overcome by remorse and died an alcoholic.