Main content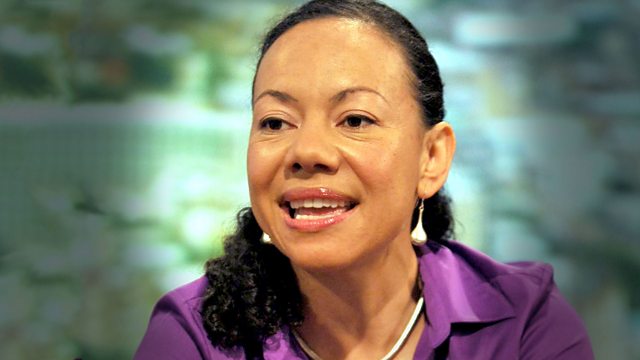 My Family's Fight for Civil Rights
Former MP Oona King's family played key roles in the American Civil Rights Movement. Fifty years later, a trip to Georgia uncovers their fight and the injustice they suffered.
Baroness Oona King, the former British Labour MP, has an American side to her family that played a variety of key roles in the Civil Rights Movement. Her grandfather and uncles worked with Martin Luther King in The Albany Movement, a campaign of mass protests that tried to desegregate their home town in Georgia.
Oona travelled to Albany to speak to members of the movement on the 50th anniversary of the passing of The Civil Rights Act, the legislation which forced the Southern States to give African Americans the equality which was their right under the Constitution.
Oona discovers that the violence meted out to black protesters by the authorities affected her family directly. Her uncle CB King, the first black lawyer in the town, was beaten up by a local Sherriff for asking to see his client in the cells. And her Aunt Marion lost her baby after she was beaten up by the police.
Interviewees include Pastor Boyd of the Shiloh Baptist Church, who is now in his mid 80s and bravely allowed protesters to meet at his church; Charles Sherrod of the Student Non-Violent Co-ordinating Committee, who brought the campaign for voting rights and desegregation to Albany; John Perdew, who came from Harvard to help the fight and faced the death sentence on false charges; Chief Judge Herbert Phipps of the Atlanta Court of Appeals; and Chevene King, the lawyer son of CB King, who is now fighting racial injustice in Georgia.
Producer: David Morley
A Bite Media production for BBC Radio 4.
Featured in...
A collection of programmes and content marking Black History Month.