Main content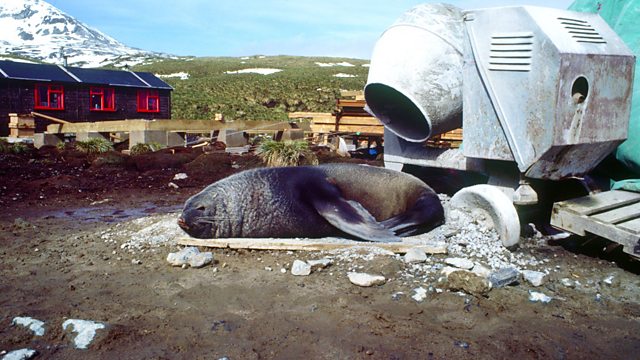 Overland Migration
Monty Don examines how we make room to preserve the pronghorn and wildebeest migrations in North America and Africa.
Overland migrations of terrestrial mammals form some of the most impressive natural spectacles in the world. But humans have been making it more and more difficult for animals to move long distances overland. Roads and railways cause mortalities, fences block the way, growing towns and cities disrupt routes. Monty Don hears from projects in the USA designed to help the pronghorn antelope continue on its lengthy migration and how a road planned for the Serengeti might affect the wildebeest migration.
Professor David Wilcove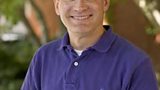 David S Wilcove is Professor of Public Affairs and Ecology and Evolutionary Biology at the Woodrow Wilson School at Princeton University. He joined the faculty in 2001 after 16 years working in various environmental organisations. Professor Wilcove's research interests focus on the conservation of biodiversity. He and his students and postdocs have worked in Southeast Asia, the Himalayas, New Zealand, East Africa, South America, Central America, and North America. Their work typically combines ecological research with economics and other social sciences to address issues such as deforestation, commercial logging, agriculture, and the wild animal trade.
From 1991-2001, Dr. Wilcove served as Senior Ecologist at the Environmental Defense Fund in Washington, DC where he focused on developing economically and scientifically sound policies for protecting endangered species.
From 1986-1991 he was Senior Ecologist for The Wilderness Society, where he helped to develop the scientific foundation for the Society's arduous and successful campaign to protect the ancient forests of the Pacific Northwest. Prior to joining the staff of The Wilderness Society, he was a Research Scientist in Zoology for The Nature Conservancy. Professor Wilcove has served on the board of directors of the American Bird Conservatory, Rare, the Society for Conservation Biology, and on the editorial boards of Conservation Biology and Ecological Applications.
Professor Andrew Dobson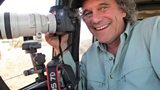 Andrew P Dobson is Professor of Ecology and Evolutionary Biology at Princton University and researches the ecology of infectious diseases and the conservation of endangered and threatened species. Parasitic worms, bacteria and viruses are a constant feature of the daily lives of most 'healthy' populations of animal and plant species and his research focuses on the population and community ecology of infectious diseases in a variety of endangered and fragile ecosystems.
He has studied the Serengeti in East Africa, the coastal salt marshes and grasslands of California; the forest fragments of Malaysia and Bangladesh, and the eyes of the finches in the back yards of New England. Professor Dobson also works on the interaction between climate variability and the transmission of malaria and cholera in India and Bangladesh.
Professor Dobson's conservation work is focused on the Serengeti region of Tanzania.  While a significant emphasis has been upon the control of pathogens that can infect both wildlife and domestic species: rabies, rinderpest, brucellosis. He is also interested in the ecology and economics of land-use change, wildlife-human interactions and ecotourism.