Main content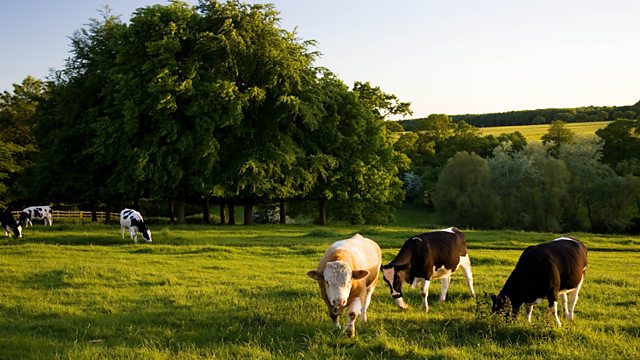 Food security, Ash dieback, Beef summit
Defra is hosting a 'beef summit', bringing together producers, processors and retailers for discussions about price. Presented by Anna Hill.
What can be done to alleviate what beef farmers are calling a crisis over prices? Producers, processors and retailers will meet for a 'beef summit' later today.
Two farmers in Cornwall are fined, after identity ear tags were fraudulently removed from cows which had tested positive for TB.
And Anna Hill takes a walk in the woods with a specialist in ash dieback, who points out the mushrooms ready to release a deadly cargo of spores to infect yet more trees.
Presented by Anna Hill and produced by Emma Campbell.