Main content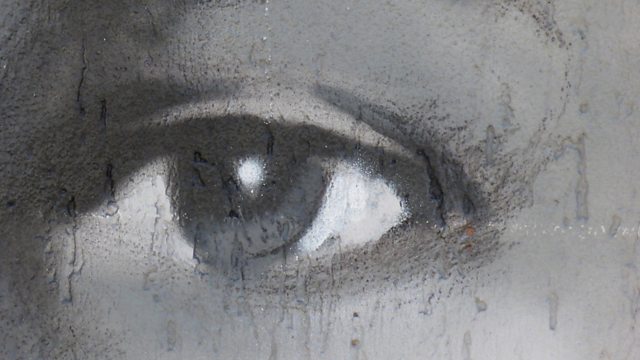 Music in the Great War: Gavrilo Princip's Footprint
Maria Margaronis on the legacy of Gavrilo Princip, whose shooting of Archduke Franz Ferdinand sparked WWI. His deeds, memory and legacy are contested in the Balkans and beyond.
On the sunny morning of June 28th 1914, Bosnian Serb Gavrilo Princip shot dead the Archduke Ferdinand and his wife Sophie in Sarajevo. Their assassination began a chain of events that would bring the world to war, destroy three empires and lead to the creation of the Kingdom of Yugoslavia. The promise of just such national liberation had carried Gavrilo Princip and his fellow assassins from their remote Balkan villages into a world of ideas suffused with freedom and violence. Princip would rot in a cell in the Austrian fortress of Terezin, dying months before the end of the Great War.
Maria Margaronis travels to Belgrade and Sarajevo to unravel the many meanings of Princip then and now. In the centenary year of 2014, plays, films, exhibitions, rival conferences, contested memorials and bitter politics swirl around the figure of Princip. In Belgrade, the capital of Serbia, the ideas that drove Princip offer, for some, an invigorating challenge to the 'Black Hand' of corrupt politics and divisive nationalism. For others, Princip reaffirms national pride and comes with a rejection of culpability for war then and now. The city of Sarajevo, now the capital of Bosnia-Herzegovina, eyes the legacy of Princip with something like resentment and weariness. Princip's bones, along with his fellow assassins, were returned here in 1920 and placed in a 'temple of Serbdom' in 1939, just before Yugoslavia was torn apart. Under Tito, the site of the assassination bore a plaque proclaiming Princip a freedom fighter; a museum bearing Princip's name became a site of pilgrimage, whilst on the pavement were introduced a set of footprints - an artwork that, for decades, invited passers-by to imagine themselves in Princip's feet. These were torn up during the four-year siege as a resented symbol of Serbian nationalism. Yet in the Republic of Srpska there are plans to erect a statue to Princip and rebuild his family home. Maria Margaronis discovers that Princip's past and present remain deeply contested as current attempts to commemorate both his deeds and his memory book-end a century of conflict.
Producer: Mark Burman.
Last on
Mural of Gavrilo Princip in a Belgrade suburb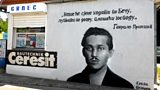 The words above the mural are the scrawled message from his jail cell "Our ghosts will walk through Vienna and roam through the Palace frightening the Lords."
Maria beside the mural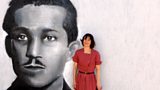 The Serbian Orthodox memorial to Princip and his fellow assassins in Sarajevo erected in 1939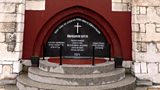 Predrag Finci, now an exiled Professor of Philosophy, from Sarajevo who portrayed Princip in a 1968 film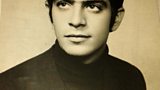 Plaque from the Gavrilo Princip Elementary High School, Zemun, Belgrade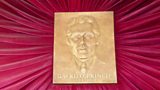 A dreadlocked Princip reclaimed by a Serbian roots reggae band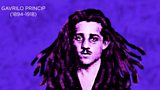 Broadcasts