Main content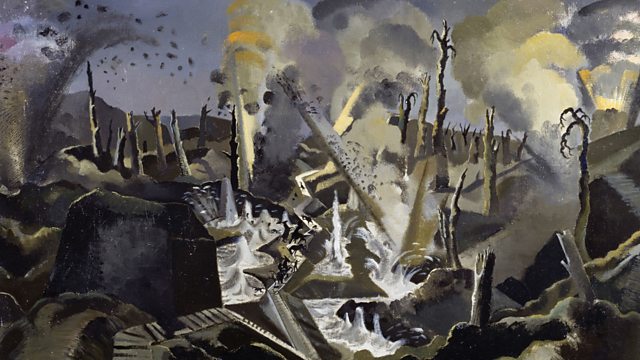 Music in the Great War: John Keane
Michael Berkeley is joined by the official British war artist John Keane. His musical choices include Bach, Beethoven, Britten, Jimi Hendrix and Philip Glass.
As part of Radio 3's 'Music in the Great War' season, Michael Berkeley's guest is John Keane, who was appointed the official British War Artist during the first Gulf War. The job involved travelling with the British forces - a task he approached with enthusiasm, but also considerable apprehension. The paintings that came out of that conflict are now part of the permanent collection at the Imperial War Museum, along with an array of paintings from The First World War by artists including Paul Nash and Christopher R. W Nevinson.
John talks to Michael about the role of the war artist and how it has changed since The First World War. He describes his experience of working on conflict zones, not just in The Middle East, but in Northern Ireland, Nicaragua and Angola too. What is it that a war artist can communicate that we can't see in photographs?
His music choices include Bach, Beethoven and Britten, and the famous rendition of Star Spangled Banner by Jimi Hendrix at Woodstock in 1969, which uses amplifier feedback to convey the sounds of war. John also chooses 'the music they'll play in heaven', which for him is Dance IX from Philip Glass's In The Upper Room.
Producer: Jo Coombs
A Loftus Production for BBC Radio 3.