Main content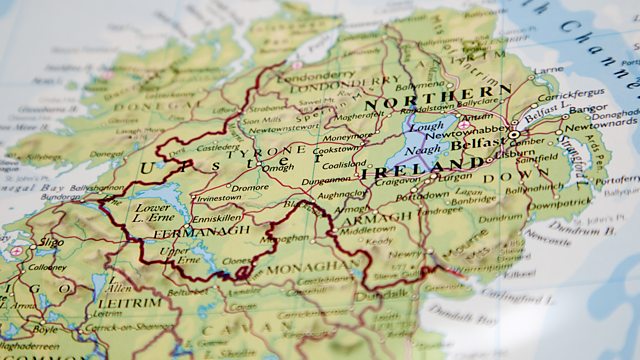 Charting the Border
Writer Garrett Carr reveals a new way of mapping the Irish border. He finds a landscape of connections rather than division.
The writer Garrett Carr has spent the last two years walking the Irish border and creating a new map - the Map of Connections.
The border that separates the north and south of Ireland is a place of myth - it's been a symbol of danger and the unknown. But few people know what it actually looks like. Garrett has explored every inch of it and has found a beautiful and strange world of open bogland and unofficial border crossings.
Near Derry, he finds a bridge made out of planks. It connects a farmer's property, in the south, to his son across a stream, in the north.
In South Armagh, he tries to find a border farm he visited years ago. Only now the farm is eerily derelict, with 'No Sale' sprayed on the walls alongside the image of a kalashnikov.
Cross-border movement is quietly happening, unchecked and often unmapped. Garrett takes us back over the land and reveals his border-crossings - not found on any other map.
Produced by Rachel Hooper
A Falling Tree production for BBC Radio 4.