Main content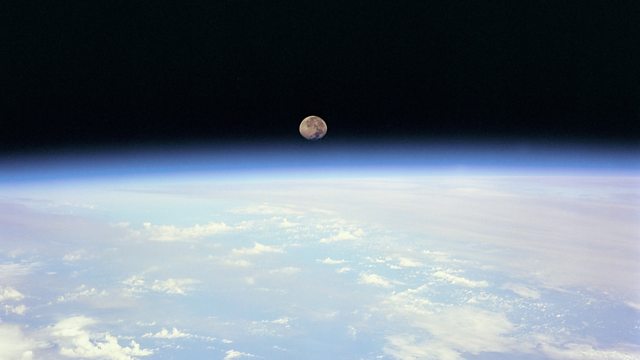 The Outer Limits
Samira Ahmed reaches for the edge of the possible and explores the urge to push further in terms of physical endurance, knowledge and the imagination.
Samira Ahmed reaches for the edge of the possible and explores the urge to exceed it - from the heights of a tallest tower to the depths of the ocean.
Samira hears about the physical limits pushed by free divers as Kevin Fong, an expert in medicine in extreme environments, describes how their stubborn determination not to breathe has challenged scientists' expectations of human capability. She explores the limits of her own dexterity as she recalls the challenge of Bach's Prelude and Fugue No 2, and considers the fate of Richard Matheson's Shrinking Man on a journey beyond the limits of human experience.
The programme includes readings from works by Carol Ann Duffy, Don Patterson and the deep sea pioneer William Beebe.
The Readers are Peter Marinker, Adjoa Andoh and Michael Lumsden.
Producer: Natalie Steed
A Whistledown production for BBC Radio 4.
Music Played
The Tower of Babel (Genesis 11 v 1 - 8)

Man decides to build an enormous tower. God intervenes and disrupts the plans.

The Undiscovered Plane, by Norman Nicholson

A poem about a distant, as yet undiscovered, planet.

The Three Great Hindu Gods and the Pillar of Light

A story from the Shiva Purana scripture about Shiva's manifestation on earth.

Extract from A First Round Trip to Davy Jones' Locker by William Beebe

William Beebe describes a journey to the depths of the sea in his Bathysphere.

Breath, by Don Paterson, After Rilke

A poem meditating on breath

Extract from The Shrinking Man, by Richard Matheson

Scott Carey is shrinking to an infinitesimal size.