Main content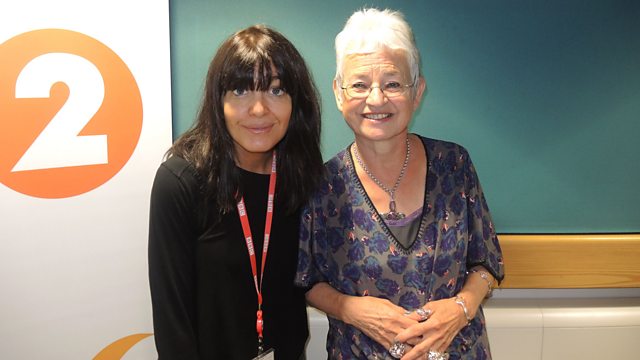 Hetty Feather, Puffin Books and The Brit School
As part of Children's Book Week, Claudia interviews Dame Jacqueline Wilson and Michelle Magorian. Plus Liz Penney, Director of Music at The Brit School.
As part of Children's Book Week, Claudia interviews Dame Jacqueline Wilson about the production of "Hetty Feather" at the Vaudeville Theatre. Michael Magorian author of "Goodnight Mr Tom" has been selected to represent Puffin Books, the renowned Children's Publisher who are releasing 20 classic titles, plus a Summer Exhibition at Waterstones, Piccadilly. Liz Penney, the Director of Music at The BRIT School talks to Claudia about the school, past pupils and their performance of two seminal Beatles' albums "Sergeant Pepper" and Abbey Road at the BBC Radio Theatre earlier this year. Helen O'Hara reviews this weeks films and some children's favourites. Thomas Magill reports back from The BE Festival in Birmingham. Estelle Lovatt discusses the Tracey Emin bed. Michael Billington advised us what to see at the Theatre and correspondent Anna Bailey caught up with Peter Fonda about the opening of the BFI's season on Dennis Hopper.
Dame Jacqueline Wilson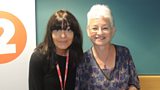 If you're a parent who has scanned the theatre listings looking for a show for the whole family, then look no further because after it's hughely popular run a the Rose Theatre, Kingston and subsequent tour, "Hetty Feather" will transfer to the West End, throughout August. Author Dame Jacqueline Wilson, author of nearly 100 books joins Claudia.
Hetty Feather runs at The Vaudeville Theatre from 5th August to 6th September.
Michelle Magorian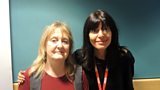 As a child you knew that when you picked up a Puffin Book you were in for a delightful journey no matter what the title. And this summer the renowned children's publisher is bringing a series of timeless and unforgettable stories to life for a new generation, releasing 20 titles, plus a summer exhibition. One of the authors taking part is Michelle Magorian, author of "Goodnight Mr Tom", and "Back Home" and she joins Claudia.
The exhibition of these first editions, artwork and original letters will be on dispaly at Waterstones, Piccadilly from 21st July to 24th August, plus there's an evening with Michelle Magorian on Wednesday 23rd July.
Liz Penney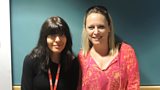 What do Adele, Katie Melua or the late Amy Winehouse have in common? Answer...the BRIT School, so if you're thinking about a career in music or the performing arts, then Liz Penney, the Director Of Music at The BRIT School might be able to help.
Helen O'Hara with the film review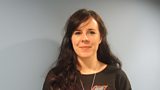 1. HOW TO TRAIN YOUR DRAGON 2
Director: Dean De Bois
Starring:  Jay Baruchel, Cate Blanchette, Gerard Butler, Craig Ferguson, America Ferrara, Jonah Hill
When Hiccup and Toothless discover an ice cave that is home to hundreds of new wild dragons and the mysterious Dragon Rider, the two friends find themselves at the center of a battle to protect the peace.
"How To Train Your Dragon 2" is out now– Rated PG

2.  100 YEAR OLD MAN WHO CLIMBED OUT OF THE WINDOW AND DISAPPEARED
Director: Felix Herngren
Starring:  Robert Gustafsson, Iwar Wiklander, David Wiberg, Mia Skäringer, Jens Hultén, Bianca Cruzeiro, Alan Ford, Sven Lönn, David Shackleton, Georg Nikoloff

Based on the international bestseller by Jonas Jonasson, after a long and eventful life, Allan Karlsson (Robert Gustafsson) ends up in a nursing home, believing it to be his last stop. The only problem is that he's still in good health, and in one day, he turns 100. A big celebration is in the works, but Allan decides to escape. He climbs out the window in his slippers and embarks on a hilarious and entirely unexpected journey.

"100 Year Old Man Who Climbed Out Of The Window and Disappeared" is out now Rated 15

3. TAMMY
Director: Ben Falcone
Starring: Melissa McCarthy, Susan Sarandon, Kathy Bates and Dan Aykroyd

Having wrecked her car and lost her job in a fast-food joint, things surely can't get much worse for Tammy. Only they can, because her erratic grandmother (Sarandon) is her only source of transport, and so they embark on a road-trip.
 
"Tammy" is out now – Rated 15
Michael Billington with the theatre review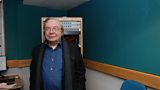 1. Great Britain at the Lyttelton
Richard Bean's play has been kept under wraps for months and turns out to be a ferocious attack on criminality within the press and collusion with police and politicians. Billie Piper stars as a tabloid news editor who will do anything to be accepted as part of the country's ruling elite.
Great Britain runs at the Lyttelton Theatre until August 23.

2. Wonderland at Hampstead Theatre.
This is a new play by Beth Steel that takes us back to the miners' strike of 1984 and looks at it from two standpoints: that of a group of Midlands miners and that of the political establishment.
Wonderland runs at Hampstead Theatre until July 26.
3. Skylight at Wyndham's Theatre.
David Hare's 1995 play also takes us back to old battles in a divided Britain. But this time there's a love story as well as Bill Nighy's rich restaurateur tries to rekindle an affair with a woman, played by Carey Mulligan, now teaching in an East End comprehensive.
Skylight runs at Wyndham's Theatre until August 23 and is being shown in cinemas around the country as part of NT Live on July 17.

4. Twelfth Night at Open Air, Regent's Park
Every year the Park puts on a potted Shakespeare for everyone aged six and over. This year it's Twelfth Night re-imagined and played by a seven-strong cast.

Twelfth Night plays in the daytimes at the Open Air, Regent's Park until July 12.
Estelle Lovatt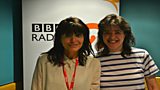 You would have had to have been on the moon not to hear about Tracey Emin bed, which reached 2.2 million pounds at Christie's this week, Art Critic Estelle Lovatt explains why it caused such a stir!
Thomas Magill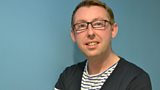 Have you ever wondered what happens backstage at the theatre - once the curtain goes down?  Where do the actors hang out?  Where is the set made? And what's it really like to stand on the stage and look out at the audience?
Well now is your chance to experience all of that at this year's BE Festival at the Birmingham Rep as it's turned back to front for the annual celebration of the very best of European theatre.
Our arts correspondent Thomas Magill tells us all about it.

Anna Bailey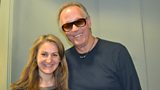 In 1969 Peter Fonda and Dennis Hopper changed movie making history with their iconic film Easy Rider.
It featured two hippy bikers travelling from Los Angeles to New Orleans in search of America with a groovy soundtrack.
The film spoke to a whole generation of young people who were disillusioned with corporate America and the Vietnam War and was nominated for two Academy Awards.
It's regarded as one of the most iconic counter culture films of all time and this week opened the British Film Institute's new season dedicated to the work of Dennis Hopper. The Hollywood legend Peter Fonda was there on Wednesday evening and our reporter Anna Bailey caught up with him.
The Dennis Hopper retrospective is at the British Film Institute in London until the 31t July and features films such as Blue Velvet and The Trip. An exhibition dedicated to his photographs of the sixties is open at the Royal Academy of Art. The Lost Album runs until the 19 Oct 2014.