Main content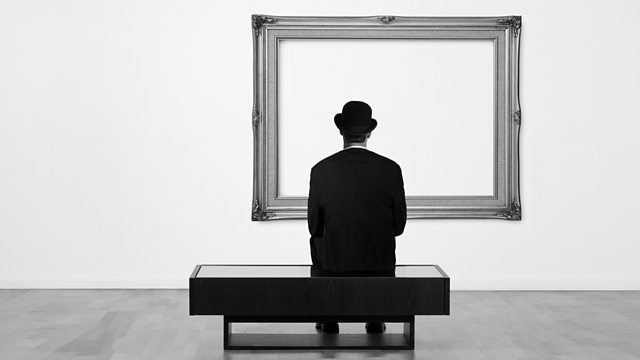 Sonic Art Boom - The Art of Noise
Dan Jones celebrates The Art of Noises manifesto by Luigi Russolo with an exploration of sound art. He asks why has it taken so long for it to be appreciated.
How can art be invisible? When it's made of sound.
Dan Jones commemorates the centenary of 'The Art of Noise Manifesto', by Luigi Russolo, with an exploration of that mysterious, invisible and vigorous form - Sound Art.
Luigi Russolo believed that the music of the future should reflect the noises of modern life. Rejecting the classical orchestra (along with pizza and pasta which he believed sapped the moral fibre of his nation) he invented 'noise- makers' to replicate the sounds of traffic, industry and even modern warfare.
Russolo may be a disputed godfather of sound art, but it would be almost a hundred years till a sound artist would be shortlisted for the Turner Prize (Susan Philipzs won in 2010) and the Museum of Modern Art, MOMA, in New York would open its first sound art show.
In 'Sonic Art Boom', Dan Jones considers why it has taken so long for Sound Art to get a hearing.
He talks to Janet Cardiff - whose sound installation "The Forty-Part Motet" has been presented by prestigious galleries all over the globe; speaks with Barbara London, MOMA's legendary curator, about the difficulties of displaying sound; meets his hero Stan Shaff - creator of 'Audium', the world's first sound sculpture theatre in San Francisco; and goes underground with Bill Fontana, world-renowned sound artist, as he places a giant loudspeaker in front of the Large Hadron Collider at CERN.
The art world, it seems, has pulled out its earplugs.
First broadcast in October 2013
Producer: Sara Jane Hall
Presenter: Dan Jones is a BAFTA award-winning composer and sound designer working in film and theatre - Sound and Fury, is a theatre company of which he is a founder - and his performance piece, created with Luke Jerram, 'Sky Orchestra' has toured the globe for ten years.
Last on
Broadcast