Main content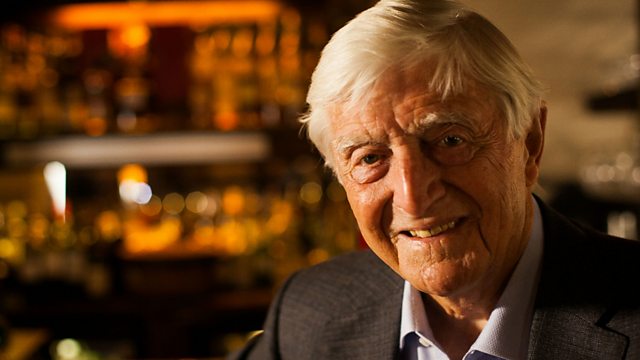 Prostate Cancer UK
Sir Michael Parkinson makes an appeal on behalf of Prostate Cancer UK, a charity which supports men with the disease, raises awareness, and funds research.
Veteran chat show host Sir Michael Parkinson makes an appeal on behalf of Prostate Cancer UK, a charity which supports men with the disease, raises awareness, and funds vital research into better tests and treatments which could save thousands of lives. Michael has fought his own battle with prostate cancer, so he knows what it's like to live with this disease, which affects 1 in 8 men in the UK at some point in their lives.
The film also features Brian and his 11-year-old son, William. In his 40s Brian started experiencing some symptoms, but he put off visiting the doctor. The idea that he might have prostate cancer never occurred to him, as he thought it was just an old man's disease. When he finally sought help, he discovered he was already in the advanced stages of prostate cancer, and surgery was no longer an option. Brian and his son talk about how they are coping with the situation and how Prostate Cancer UK has supported them. Through the research it funds, the charity is fighting for a future where there might be more effective ways of detecting and treating this disease.
Donate to Prostate Cancer UK
Post: Fourth Floor, Counting House, 53 Tooley Street, London, SE1 2QN
Text: To send us your fathers day £5, text FATHER to 70004 - Text costs £5 plus network charge. Prostate Cancer UK receives 100% of your donation. Obtain bill payer's permission.
Online: www.prostatecanceruk.org/donate
Phone: 0800 082 1616
Michael Parkinson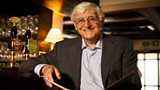 It was a huge shock when I found out I had prostate cancer. When I was diagnosed I didn't feel ill. I imagined it might just be an inconvenience, nothing more.  I didn't allow my mind to explore the possibilities. I tried to take it step by step.
I was lucky. My cancer was caught early, which meant that I got treatment early and now my doctors are optimistic they have got rid of it.  I try not to speculate about it spreading anywhere else.
But not everyone is that lucky. Prostate cancer kills one man every hour in the UK. If aggressive prostate cancer is identified early, it is treatable and curable. But if it's not picked up in time, it can spread to other parts of the body and becomes much more difficult to treat. We need to be able to tell who is at risk of aggressive disease so they can get treatment early enough to stop it spreading.
Help Prostate Cancer UK revolutionise how we diagnose and treat prostate cancer by donating to its research into a 'risk calculator'. This is absolutely vital research that could understand every man's risk of prostate cancer, save thousands of lives and stop unnecessary, invasive treatment.
Support Prostate Cancer UK and join Men United in the fight against prostate cancer. We can win this.
Prostate Cancer UK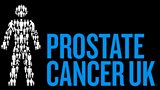 Prostate cancer kills one man every hour in the UK, where 1 in 8 men will get it at some point in their lifetime. It is the most common cancer and in men and set to become the most common cancer of all by 2030.   But research into prostate cancer is badly underfunded, leaving tests and treatments trailing behind other common cancers. The quality and availability of treatment and care can vary depending on where men live and treatment can lead to life-changing side effects like impotence and incontinence.
Prostate Cancer UK is the UK's leading charity for men with prostate cancer and prostate diseases. We fight to help more men survive prostate cancer and enjoy a better quality of life. We want the best diagnosis, treatment and support for all men with prostate cancer, and to cure or to prolong life without unpleasant side effects.  We support men by providing vital information and services. We find answers by funding research into causes, tests and treatments. And we lead change, to raise the profile of all prostate diseases and improve care.
We believe that men deserve better.
Men United v Prostate Cancer is our rallying cry for men to come together and fight against prostate cancer. We are building Men United, a growing team of men across the UK, to get the message out there about one of the UK's biggest man killers, support men affected by it, and raise funds to find more reliable tests and treatments for the future.   As Men United we can achieve more.
Brian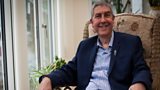 True Millwall fan, Brian, has always kept his eye on the ball when it came to his family's health. He had ambitions for his 11 year old son William to be the next football sensation, drawing inspiration from their favourite team playing at Wembley stadium. Unfortunately when Brian started to notice some unusual symptoms himself, he put them to the back of his mind. "A few moths did go by before I done anything about it. I must admit I just never dreamt of anything serious. I don't do doctors anyway, I think men in general don't".
The doctors, alarmed by Brian's high PSA test results, rushed Brian to hospital to have a biopsy. The news wasn't good, it was inoperable prostate cancer. "Out of a score of ten, ten being the worst, I had nine. All they can try and do now as the doctors say is control and management."
Faced with this life changing illness Brian felt lost "Your head's all over the place. I've got a young son to bring up. You really are mixed up basically, really mixed up. The only people I'd heard of getting prostate cancer, was old people."
Fortunately for Brian and his family they came across Prostate Cancer UK, a charity who's goal is not only to fund vital research into cures and treatment, but also to provide much needed support for people such as Brian and his family.  "They have trained nurses on the helpline you can ring. I think without them you would be a bit lost basically, you know they are there."
Brian's son Will is doing all he can to help his dad, by supporting Prostate Cancer UK in the battle against the disease. "I've helped prostate cancer UK all I can, I've been fundraising. I hope that the will find a cure, so that other families don't have to go through what me and my family have been through."
Errol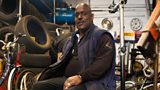 Errol Mckellar's wife was at her wits end when she finally persuaded him to go to the Doctors and sort out his snoring. The east end mechanic who tended to avoid doctors was eager to get in and out of his appointment as soon as possible, but by a remarkable stroke of luck something in the waiting room caught his eye, vital information left by Prostate Cancer UK urging men to get tested. "I then went to the receptionist and said how long will it take to do this test and she said ten minutes, she said you can have it done today, you can have it done now"
A week later, Errol, who had no symptoms and never suspected any health problems, was given some earth shattering news, his prostate was covered in cancer. "I literally just broke down, I was distraught, I was in tears, I'm not ashamed to admit it, I cried. The doctors told me if we don't remove this prostate you will be dead in 6 months so it was as blunt as that really".
Fortunately the cancer hadn't spread to the rest of his body and through surgery; he had a chance at survival. After a turbulent and uncertain period of chemotherapy, thankfully, Errol is now cancer free.  Although he is living with some difficult symptoms as a result of his treatment, Errol is determined to use his second lease of life to spread awareness of prostate cancer and he urges all his male customers at his garage to get their prostates checked. He also raises funds for Prostate Cancer UK's vital research into more accurate testing and possible cures.
"I was very lucky to find I had this problem, because as I said I only picked up this leaflet by accident."
Dr. Iain Frame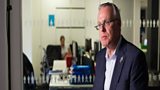 Dr. Iain Frame is Prostate Cancer UK's first Director of Research, responsible for overseeing the development and implementation of their ambitious new research strategy. He joins them from Diabetes UK where he held the post of Research Director for five years, during which he took forward its funding of high quality, internationally acclaimed studies and almost doubled the organization's research spend. He is dedicated to finding a cure to Prostate cancer and developing more accurate diagnostic tests. His current focus is on developing a way to differentiate between different types of cancer. "We have great difficulty at the moment deciding whether the cancer is aggressive, a tiger, or non-aggressive, a pussy cat.  And that's one of the major challenges of research being able to differentiate the tigers from the pussycats because it will make a difference to the treatment and man gets." Far too many men are suffering needlessly from prostate cancer and it's treatment but with the help of Iain and Prostate Cancer UK a brighter future is on the horizon "research is a hope for the future and when you look at prostate cancer and prostate cancer UK this is our time, the amount of research we can do is fantastic that can actually make a difference, we talk easily of game changers but this really is a game changer and we've got a fantastic  opportunity to put funding into different areas of research."
Credits
| Role | Contributor |
| --- | --- |
| Presenter | Michael Parkinson |
| Executive Producer | Ruth Shurman |
| Series Producer | Alex Steinitz |