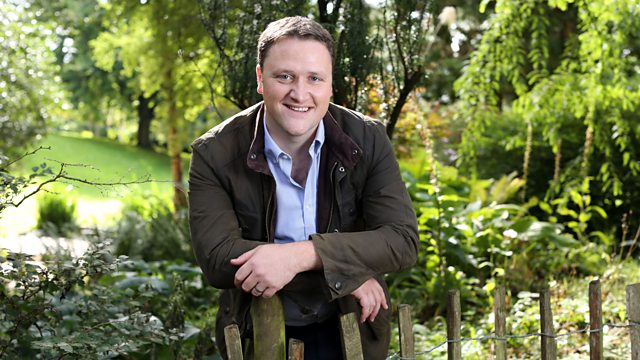 21/06/2014
Cherrie McIlwaine presents the weekly programme for keen gardeners with the latest advice, news and visits to gardens large and small around the province.
Last on
Mullavilly Community Hall Roadshow Notes by Cherrie McIlwaine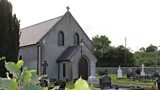 Neil Porteous and Ann Fitzsimons joined us for this week's roadshow from the parish of Mullavilly near Portadown. We were there by the kind invitation of Kilmore Ever Youthful who are, as chairperson Sheila McGrane put it 'a group of enthusiastic retirees from the local area.'
We met up in a Portadown hostelry earlier in the evening and then decided to travel in convoy to the Community Hall at Mullavilly, with Norman and George, our redoubtable sound team, leading the way.
Norman and George had been to the hall during the afternoon to set up the recording gear and had found the hall after a bit, thanks to helpful instructions from colleagues back at base camp.
Sound engineers have an inbuilt satnav, which comes from years of finding tucked-away places for programmes many and varied.
So I for one was very glad to be following their rear bumper as busy main roads melted away and lovely leafy County Armagh countryside wrapped itself around us.
Flashes of fields and farms and an immaculate country cricket ground gave way eventually to the hall and the neighbouring parish church, it's modest demeanor enhanced by a fine, fresh beech hedge.
The hall was busy with people and we were delighted to see them all, especially as the evening was fine and bright and they might well have been tempted by gardening in reality.
Instead they came in search of knowledge and you can hear the both questions asked and the answers given on Saturday morning or by downloading the programme as a podcast or listening again thanks to the BBC iPlayer Radio.
And on the programme you'll find the good, the bad and dare I say it, the ugly.
I don't generally use that word at all, but I think it might be allowed in the case of slugs and mare's tail, so they are featured alongside suggestions for vegetables to grow in a limited space; when to plant a tree peony; how to keep Hydrangeas white and when to take cuttings; why tulips made lots of leaf growth but no flowers; ideas for great plants for scent; how best to gauge if a plant is over or under watered; and, what to plant in a coastal situation around a cottage in Donegal.
Alongside the questions asked for the programme there were lots more (as usual) which made their way to Ann and Neil during supper (which we all enjoyed hugely) and thanks to Sheila and her team for their warm hospitality.
Thanks too to the poster maker for the creative welcome banner and the floral artists who decorated the table, the hall and the porch.
And thanks to everyone who made their way along to Mullavilly Community Hall on a lovely night June night to help us make this week's programme.
We couldn't do it without you.