Main content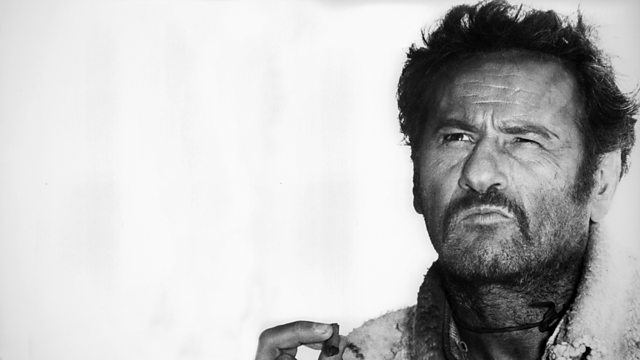 Felix Dennis, Norman Willis, Josephine Pullein-Thompson, Gerry Conlon, Eli Wallach
Matthew Bannister on publisher Felix Dennis, TUC leader Norman Willis, 'pony club' writer Josephine Pullein-Thompson, Guildford Four member Gerry Conlon, and actor Eli Wallach.
Matthew Bannister on
The multi millionaire magazine publisher Felix Dennis. He was one of the defendants in the notorious Oz Trial in the 1970s, lived a life of excess and later revealed a talent for poetry.
Also the moderate TUC leader Norman Willis, who tried in vain to end the miners' strike.
The writer Josephine Pullein-Thompson whose tales of pony club life delighted generations of young girls.
Gerry Conlon - one of the Guildford Four who were wrongly convicted of carrying out an IRA bombing in 1974.
And the actor Eli Wallach, best known for appearances in The Magnificent Seven and The Good The Bad and The Ugly.
Felix Dennis
Matthew spoke to his friend and colleague Marsha Rowe and to James Tye, current CEO at Dennis Publishing.
Born 27 May 1947; died 22 June 2014 aged 67.
Norman Willis
Last Word spoke to the BBC's former industrial journalist, Nicholas Jones. 
Born 21 January 1933; died 7 June 2014 aged 81.
Josephine Pullein-Thompson
Last Word spoke to writer Jilly Cooper and publisher Vanessa Robertson. 
Born 3 April 1924; died 19 June 2014 aged 90.
Gerry Conlon
Matthew spoke to Chris Mullin, a former MP who campaigned for the release of the Guildford 4 and to his solicitors Gareth Peirce and Alistair Logan. 
Born 1 March 1954; died 21 June 2014 aged 60.
Eli Wallach (pictured)
Last Word spoke to popular culture commentator Sir Christopher Frayling and live in the studio to the writer and broadcaster Michael Goldfarb. 
Born 7 December 1915; died 24 June 2014 aged 99.
Credits
| Role | Contributor |
| --- | --- |
| Presenter | Matthew Bannister |
| Interviewed Guest | Marsha Rowe |
| Interviewed Guest | James Tye |
| Interviewed Guest | Nicholas Jones |
| Interviewed Guest | Jilly Cooper |
| Interviewed Guest | Vanessa Robertson |
| Interviewed Guest | Chris Mullin |
| Interviewed Guest | Gareth Pierce |
| Interviewed Guest | Alastair Logan |
| Interviewed Guest | Christopher Frayling |
| Interviewed Guest | Michael Goldfarb |
| Producer | Neil George |