Main content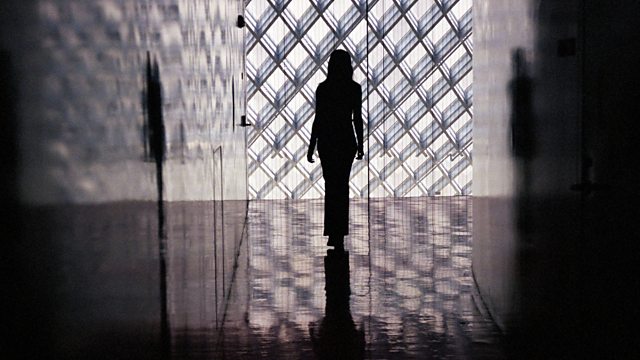 Gwyneth Lewis - A Hospital Odyssey
4 Extra Debut. Maris's fear sets her on a quest to save the life of her seriously ill husband as reality shifts. Stars Alexandra Roach.
A woman sets off on a journey to save her husband's life. As she hears the dreaded diagnosis, cancer, the hospital lurches and her fear sets her on a quest to save him.
Confronting her deepest fears Maris's world slides into science-fiction. She must face dark creatures and tests of her resolve - a dragon in the bowels of the hospital, a Microbe's Ball, and The Cancer Mother herself.
Alexandra Roach stars as Maris and Alex Beckett as Wilson the talking dog in Gwyneth Lewis's drama is a contemporary version of The Odyssey set in an NHS Hospital.
Gwyneth Lewis was the first Poet Laureate of Wales. She wrote her original poem 'A Hospital Odyssey' drawing on very personal experience after her husband was diagnosed with cancer.
The Narrator ..... Deborah Findlay
Maris ..... Alexandra Roach
Wilson ..... Alex Beckett
Ludlow/ Hardy ..... Patrick Brennan
The Cancer Mother/ Nurse/ Bees ..... Heather Craney
Philoctetes/ the dragon/ Papilloma Virus/ Bees ..... Wilf Scolding
Hippocrates/ Administrator ..... Michael Bertenshaw
Music and sound design by Gary C. Newman
Director: Allegra McIlroy
First broadcast on BBC Radio 4 in 2014.
Gwyneth Lewis on the personal experience that inspired A Hospital Odyssey.
Credits
| Role | Contributor |
| --- | --- |
| Maris | Alexandra Roach |
| Wilson | Alex Beckett |
| Ludlow | Patrick Brennan |
| Hardy | Patrick Brennan |
| The Cancer Mother | Heather Craney |
| Nurse | Heather Craney |
| Bees | Heather Craney |
| Philoctetes | Wilf Scolding |
| The Dragon | Wilf Scolding |
| Papilloma Virus | Wilf Scolding |
| Bees | Wilf Scolding |
| Hippocrates | Michael Bertenshaw |
| Administrator | Michael Bertenshaw |
| Director | Allegra McIlroy |
| Producer | Allegra McIlroy |
| Writer | Gwyneth Lewis |