Main content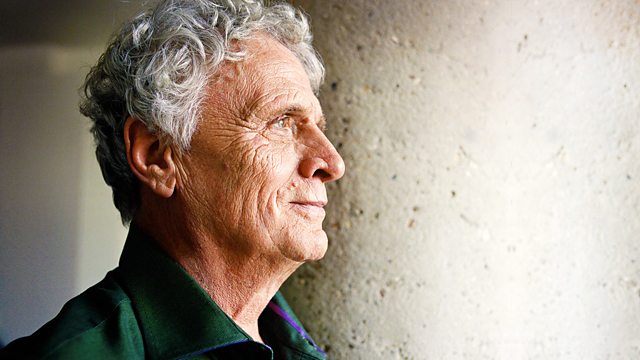 History of Surfing; Coffee Shops and Idleness
New research on how society works. Laurie Taylor looks beyond the crashing waves and suntanned bodies. Also, idling in coffee shops.
Surfing - a political history. Laurie Taylor looks beyond the tanned bodies, crashing waves and carefree pleasure, talking to Scott Laderman, Associate Professor of History at the University of Minnesota. His study traces the rise of surfing in the context of the rise of imperialism and global capitalism. From its emergence in post annexation Hawaii and its use as a diplomatic weapon in America's Cold War to the low wage labour of the surf industry today; he uncovers a hidden history involving as much blood and repression as beachside bliss. Also, Pelle Valentin Olsen, graduate student at the University of Oxford, explores the Baghdad coffee shop, idleness and the emergence of the bourgeoisie. He's joined by Graham Scambler, Emiritus Professor of Sociology at University College, London.
Producer: Jayne Egerton.
Last on
Scott Laderman
Associate Professor of History at the University of Minnesota, Duluth
Find out more about Scott Laderman

Empire in Waves: A Political History of Surfing
Publisher: University of California Press
ISBN-10: 0520279115
ISBN-13: 978-0520279117
Pelle Valentin Olsen
MPhil candidate in Modern Middle Eastern History at St Antony's College, Oxford

Find out more about Pelle Valentin Olsen
Paper: 'Idle Days in Baghdad: The emergence of bourgeois time and the coffee shop as a site of procrastination'
Procrastination: Cultural Explorations
An Interdisciplinary Conference
Wolfson College, University of Oxford, 2 July
Graham Scambler
Emeritus Professor of Sociology at University College London

Find out more about Graham Scambler

Café Society
Aksel Tjora and Graham Scambler (editors)
Publisher: Palgrave Macmillan
ISBN-10: 1137275928
ISBN-13: 978-1137275929
Broadcasts