Main content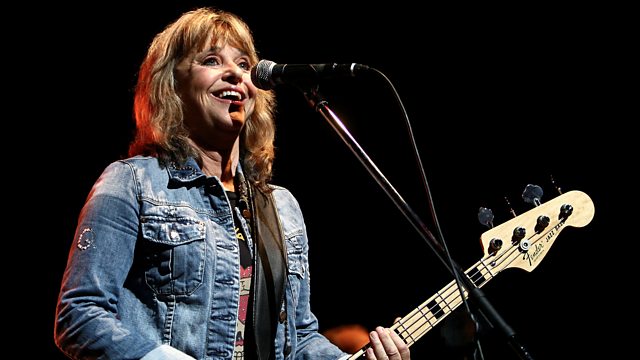 Kalamazoo Gals
Suzi Quatro uncovers the story of the Kalamazoo Gals who made Gibson guitars during World War II and asks why their contribution was written out of the company's history.
As part of Radio 2's Guitar Season: Suzi Quatro unravels the mystery of the Kalamazoo Gals, quite possibly, the greatest craftswomen written out of American guitar history.
Legendary stringed instrument maker Orville Gibson began making guitars, mandolins and violins in the Michigan town in 1896. After his death, the business expanded producing a wide range of instruments that were popular for their quality and tone.
But as America was drawn into World War 2, Gibson claimed their work force stopped producing guitars and concentrated on making parts for radar equipment and aircraft wings to support the nation's war effort.
But this wasn't the case. As Suzi reveals, an all-female workforce made over 25, 000 instruments including 9000 guitars. So why did the company keep this quiet? Did they fear no one would buy an instrument if they knew it had been made by a woman?
We'll meet some of the women who worked in the Gibson factory in the 1940's and hear their stories. Their skill, dedication and attention to detail produced guitars that were used by artists from Buddy Holly to Gene Autry and Woody Guthrie.
Even though the Gibson company of today has new owners, Suzi asks why Gibson are still reluctant to acknowledge the role that these ordinary American women played in the creation of some of the most beautiful and melodic instruments crafted in their factory in Kalamazoo Michigan.
And we hear the story of 'the soldier's guitar' a 1943 Southerner Jumbo that went with an unnamed soldier to the European battle front. The soldier survived, as did the guitar. It's now owned by academic and musician John Thomas who uncovered the truth about Gibson's wartime production by the Kalamazoo
Producer: David Cook.
Last on