Main content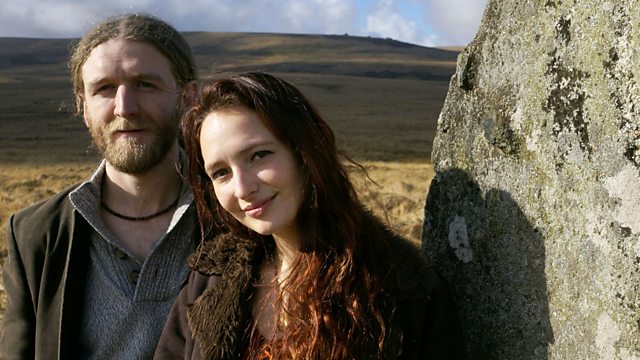 Phillip Henry and Hannah Martin, Commonwealth Connections Part 21
Lopa Kothari presents new music, a live studio session from Phillip Henry and Hannah Martin and Part 21 of Commonwealth Connections, which features music from Singapore and Tuvalu.
Lopa Kothari with our series Commonwealth Connections, exploring the music of Singapore and Tuvalu, plus Phillip Henry and Hannah Martin live in session.
Commonwealth Connections - Feature: Singapore
Singapore is home to a very senior group of 'waijiang' musicians originating from Chaozhou in southern China. Their waijiang style of playing was popular in pre-cultural revolutionary China but is now extinct on the mainland. Yet in their small shop house in the Geylang neighbourhood these senior gentlemen still take pride in performing pieces such as 'Little Peach Red' and 'Pipa verse'. Not far away in Chinatown a group of young students from the Siong Leng Musical Association practice Nanyin or 'southern pipes music' - the traditional wooden flute and voice reminisce wistfully of home.
Commonwealth Connections - Heritage Feature
Formerly known as the Ellice Islands, Tuvalu is a Pacific island nation situated between Hawaii and Australia. Its population of just 11,200 means it the third-least populous sovereign state in the world, and in terms of land mass at ten square miles it's the fourth-smallest country in the world. If you stand in the middle of the main island you can see the Pacific Ocean in every direction. Tuvalu first took part in the Commonwealth Games in 1998 and since then has steadily increased its participation. But Tuvalu weightlifter Lapua Lapua isn't just an Olympian - he's a bit of a singer and guitarist too, and gave us a taste of the Pacific. The song is "Toku nukupele funafuti" by Tamaika Kofe.
Session: Phillip Henry and Hannah Martin
Phillip Henry, one of the UK's top slide guitar player and master of the Dobro, and Hannah Martin, singer-songwriter and multi-instrumentalist, join us live in the studio for an exclusive session before they rush off to Glastonbury.
Seven pioneering figures in world music
BBC Introducing on World on 3