Main content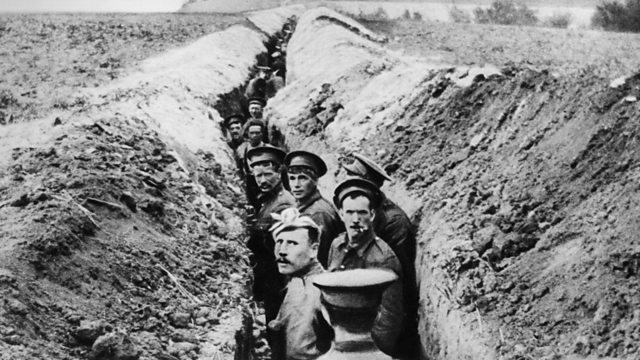 Britain at War - At the Front
Penny Gore with music connected to World War I. Vaughan Williams: Symphony No 3. WD Browne: Two Dances. Moeran: Symphony in G minor. Sibelius: Finlandia. Schumann: Symphony No 1.
Part of Radio 3's WWI season, Music in the Great War.
Penny Gore continues this week's exploration of music connected with World War One. Today features composers who were at the front. Vaughan Williams' exposure to prolonged gunfire was the cause of his deafness in old age; Denis Browne was killed in action during the Gallipoli campaign and Moeran spent most of World War I as a despatch rider and was wounded at Bullecourt in 1917. The remainder of the afternoon features music by Sibelius and Schumann from the BBC Philharmonic.
Vaughan Williams
Symphony no.3 'Pastoral'
BBC Symphony Orchestra
Andrew Davis (conductor)
2.35pm William Denis Browne
Two Dances for small orchestra
BBC Philharmonic
Paul Daniel (conductor)
2.45pm Moeran
Symphony in G minor
Ulster Orchestra
Vernon Handley (conductor)
3.33pm Sibelius
Finlandia
BBC Philharmonic
Antonello Manacorda (conductor)
3.43pm Schumann
Symphony no.1 in B flat major (Spring)
BBC Philharmonic
Antonello Manacorda (conductor).