Main content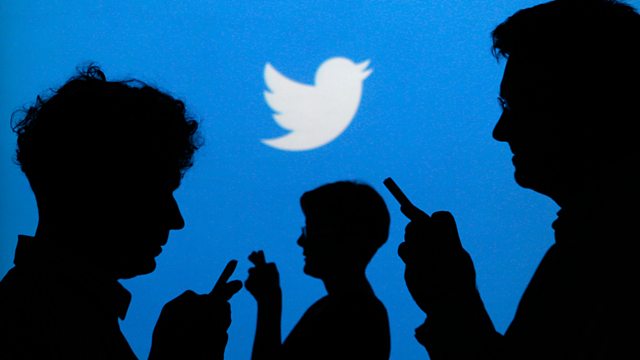 Policing Social Media
Joshua Rozenberg presents the topical legal magazine. Are online arguments and abuse on social media taking up too much police time?
Cases of cyber-bullying on social media are becoming more and more common - and the police are often the first to hear about them. On this week's Law in Action, Joshua Rozenberg asks just how much time are the police spending on dealing with social media disputes?
Speaking to the programme is Chief Constable Alex Marshall, head of the College of Policing, who estimates that as much as half of a front-line officer's daily workload is spent dealing with calls related to online disputes. Some are very serious indeed, others less so - but where should the police and the public draw the line on what constitutes a crime?
Also: Last week a group of five Native Americans persuaded the US Patent and Trademark Office to cancel six long-standing trademarks previously registered by the Washington Redskins American football team, on the basis that the team's name is derogatory. Law in Action speaks to NYU Law professor Christopher Jon Sprigman about how this was possible, and what it means for one of football's most-famous franchises.
In another landmark case, Joshua Rozenberg speaks to solicitor Michael O'Kane about a recent private prosecution - thought to be the biggest of its kind, costing the businessman who brought the case around £1 million of his own money. But why was the case not brought through the usual channels of the CPS or Serious Fraud Office?
Finally: Should humans be the only species with legal rights? Law in Action speaks to lawyer Steven Wise, president of The Nonhuman Rights Project - an American organization working toward legal rights for members of species other than our own.
CONTRIBUTORS
Chief Constable Alex Marshall, CEO The College of Policing
Prof Christopher Jon Sprigman, New York University Law School
Michael O'Kane, Peters & Peters
Steven Wise, The Nonhuman Rights Project
Producer: Keith Moore
Series Producer: Richard Fenton Smith.
What information do internet companies have on us, and how can we delete it?

Locking up bankers, 'get out of jail free' letters, and is justice a luxury for the rich?
Chapters
Policing Social Media

How much time do the police spend on dealing with social media disputes?

Duration: 10:35

Washington Redskins

What effect will the cancellation of six of the team's trademarks have on the franchise?

Duration: 05:18

Businessman's £1 million private prosecution

Why was a recent case not brought through the usual CPS or Serious Fraud Office channels?

Duration: 05:34

Is a chimpanzee a person?

Should humans be the only species with legal rights?

Duration: 05:02