Main content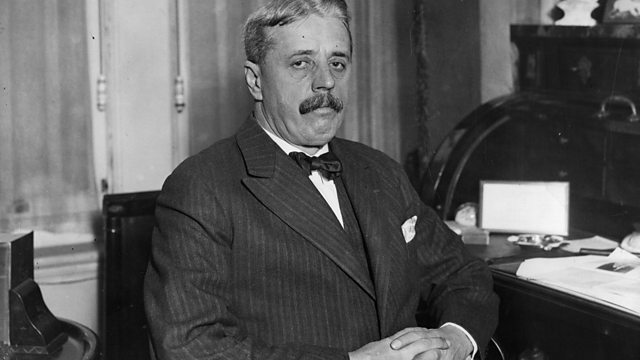 Arnold of the Five Towns
Samira Ahmed travels between London and Stoke-on-Trent to explore the life, work and reputation of Potteries-born writer Arnold Bennett.
Writer Arnold Bennett was a man of many worlds. Born in 1867 amidst the roar and industry of The Potteries, he became a giant of the London literati, renowned far beyond the capital for works such as The Old Wives' Tale, The Card and Anna of the Five Towns.
But Bennett was not just a novelist. From screenplays to 'how to' books, Evening Standard articles to Woman magazine, he was wildly prolific, unashamed of earning a living from his art, and as capable of describing the minutiae of grand hotels as he was the life of the charwoman.
Mourned by the likes of Lord Beaverbrook and Somerset Maugham when he died in 1931, Arnold Bennett earned a level of wealth and celebrity in his lifetime of which many writers might now only dream.
So why does this man - who once wrote in his journal that he "would not care a bilberry for posterity" - seem to have somewhat fallen from fame? What's his legacy in his hometown? And what could his life and work say to 21st century Britain?
In this programme, Bennett fan Samira Ahmed reappraises the reputation of this self-made man from the Potteries, visiting places as diverse as The Savoy Hotel and Stoke City FC. She tours Burslem's Bennett landmarks, delves into the archive at the Potteries Museum & Art Gallery and walks the floorboards of the Middleport Pottery as she hears how it inspired one of Bennett's best-loved works.
Interviewees include Dame Margaret Drabble, historian and MP Tristram Hunt, writer Sathnam Sanghera and many others.
Producer: Alice Bloch
A Whistledown production for BBC Radio 4.
Last on
Broadcasts