Main content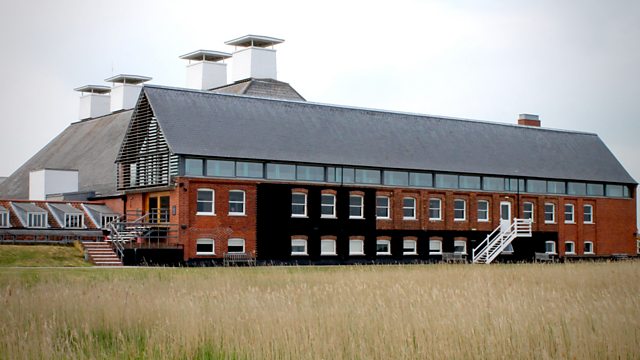 Aldeburgh Festival - Pierre-Laurent Aimard
Live from Snape Maltings in Suffolk, pianist Pierre-Laurent Aimard plays etudes by Debussy, Chopin, Ligeti, Bartok and Scriabin as part of the 2014 Aldeburgh Festival.
Live from Snape Maltings as part of the Aldeburgh Festival
Presented by Tom Service
Aldeburgh Festival Director Pierre-Laurent Aimard plays a selection of highly virtuosic and pianistic studies by five of the greatest 19th- and 20th-century composers.
Debussy - Etudes (selection)
Ligeti - Etudes (selection)
Chopin - Etudes (selection)
Interval - includes études or studies for orchestra by Szymanowski, Stravinsky, Arthur Bliss and Frank Martin.
Bartok - Etudes (selection)
Ligeti - Etudes (selection)
Scriabin - Etudes (selection)
To hear Aldeburgh Festival Artistic Director Pierre-Laurent Aimard perform Ligeti's dazzling Études is to experience some of the twentieth century's most energising piano music interpreted by one of the composer's closest collaborators. For this concert Aimard takes the audience on a grand kaleidoscopic tour of the Étude ('study') genre, from the great Romantic composer-pianists Chopin and Bartók to the exploration of sounds and colours in pieces by Debussy and Scriabin.
Earlier studies which on paper seem light-years removed turn out to have surprising connections and resonances with Ligeti's, whose 'high virtuosity' the composer explained to be 'a response to my own inadequate piano technique'.
Music Played
Pierre-Laurent Aimard at Aldeburgh part 1

Interval music

Pierre-Laurent Aimard at Aldeburgh part 2