Main content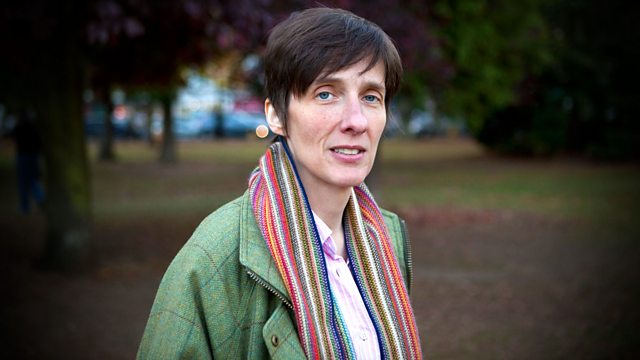 AL Kennedy: Holding Hands
Join AL Kennedy for something uniquely intimate and comforting that begins in childhood - holding someone's hand. From 2014.
There is something uniquely intimate and comforting about holding someone's hand. Perhaps because it's something that begins in childhood - our small hand enveloped in that of other, stronger, larger hands.
We associate it with comfort, concern, care. And then, for a while, we abandon it - not holding your parents' hands is a sign that you have grown up - only to have the joy of rediscovering new shades of meaning in the gesture.
As adults, we may hold hands with our own children. Hand holding may be a part of courtship - it's not as flashy as a kiss, but can be a clear signal to ourselves and others that we are together - it can be a subtle brush or glancing touch, it can be a complex form of foreplay.
We may also have our hands held at times of stress and crisis - sometimes by people we don't even know. And we may hold the hands of the sick and even the dying as they leave us, or after they have gone.
We separate the joyful hand holding from the horrible - hand holding can induce emotions and by contrast, unruly emotions can be the reason to reach for a hand.
Novelist AL Kennedy talks to scientists Professors Roger Lemon and Steve Jones, Rabbi Julia Neuberger, GP Adnan Siddiqui, triple amputee Giles Duly and poet-undertaker Thomas Lynch. She visits Monkey World to find out about hand holding among non-human primates, and we hear from her mum amidst the voices of people remembering holding hands.
Producer: Kate Bland
A Cast Iron production for BBC Radio 4 first broadcast in July 2014.
Featured in...
A celebration of Scottish writers

Celebrating Scotland's rich history, culture, landscape, food and heroes.