Main content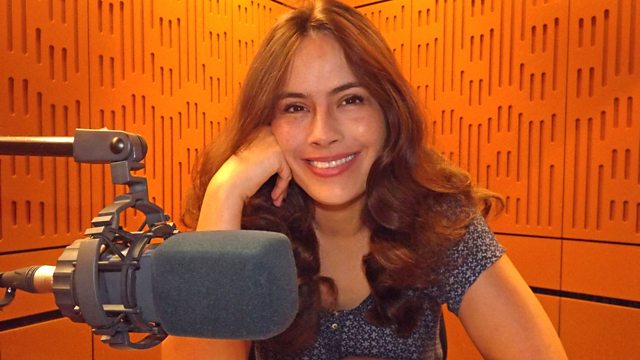 Cure International UK
Sophie Winkelman presents The Radio 4 Appeal for Cure International UK.
Registered Charity No 1094705.
To Give:
- Freephone 0800 404 8144
- Freepost BBC Radio 4 Appeal, mark the back of the envelope ' Cure International UK'.
CURE International UK
CURE transforms the lives of children who suffer unnecessarily with correctable disabilities across the developing world. Conditions like clubfoot, hydrocephalus ('water on the brain'), crooked spines and cleft lip or palate keep children excluded from society and trapped in a cycle of poverty.  Through its ten surgical teaching hospitals, CURE provides more than 20,000 children each year with life-saving and life-changing operations.

Healing Changes Everything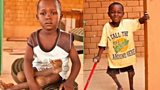 Larwin lives in Niger.  Due to malnutrition he was born was severe leg deformities.  Larwin could not stand on his feet and he was unable to go to school.  His family cannot support him and without education, Larwin was almost certain to become a beggar living on the streets.  But all this changed when he came to the CURE Hospital and after his successful operation Larwin is walking for the first time!

Hope For a Future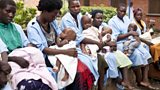 At the CURE Children's Hospital of Uganda, mothers are waiting with their very sick babies for a life-saving operation.   Suffering with a condition called hydrocephalus or 'water on the brain', these babies simply will not survive without surgery.  CURE-trained African neurosurgeons perform a pioneering surgical procedure and save the lives of 20 babies, every day.

Jumping for Joy!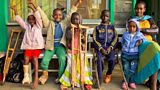 Rebekah, Amos, Sarah, Jon and Caleb visit the after-care clinic at the CURE hospital in Addis Ababa, Ethiopia.  Physiotherapy and follow-up treatment are taken for granted in the UK, but are rare in poorer countries.  Last year alone, CURE hospitals provided 240,000 outpatient visits for children with disabilities.