Main content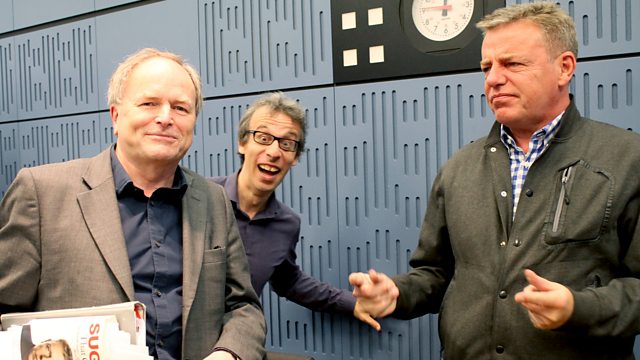 Suggs, Janet Suzman, David Schneider, Chris Stewart, Arthur Smith, Moulettes, Pete Fij and Terry Bickers
Clive Anderson is joined by Janet Suzman, David Schneider, Chris Stewart and Arthur Smith for conversation and comedy. With music from Moulettes, and Pete Fij and Terry Bickers.
Clive goes One Step Beyond with Madness frontman Suggs. As well as playing at the Queen's Jubilee and the Olympics Closing Ceremony with Madness, Suggs has been busy penning his autobiography 'That Close'. After spending the last few months taking his theatrical show 'Suggs: My Life Story in Words and Music' around the UK, he talks to Clive about his colourful life so far.
Clive talks to South African/British director and acclaimed actor Janet Suzman. Janet is part of the Jermyn Street's South Africa season. The summer event features five weeks of theatre from some of South Africa's most acclaimed playwrights and best-loved performers. Clive is sharing company with Her Majesty again, as Janet was awarded a DBE in the 2011 Birthday Honours for services to drama.
Arthur Smith talks to Genesis drummer turned sheep farmer Chris Stewart. It's been two decades since he moved to his farm on the wrong side of a river in the mountains of southern Spain and Arthur talks to Chris about his new book charting the ups and downs of ex-pat life. Having once joined the circus, Chris will feel at home in the tangle of talent of the Loose Ends studio.
Clive delves into the darkest of comedy with actor, writer and director David Schneider. In his play Making Stalin Laugh Schneider tells the story of the Moscow State Yiddish Theatre. The theatre was one of the most respected and critically acclaimed in the world, until its most prominent writers were executed at the hands of Stalin in 1952 - in an event known as the Night of the Murdered Poets.
This week's music is from Moulettes, who perform Lady Vengeance from their album Constellations. And more music from Peter Fij and Terry Bickers, performing Out of Time from new album Broken Heart Surgery.
producer Sukey Firth.
Suggs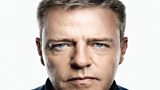 'That Close' is published by Quercus and available now.
Chris Stewart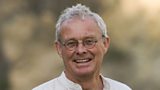 'Last Days of the Bus Club' is published by Sort of Books and available now.
Janet Suzman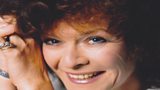 Janet Suzman will be appearing as part of the South African Season at Jermyn Street Theatre, London which is running until Saturday 12th July.
David Schneider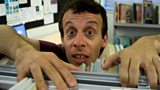 'Making Stalin Laugh' is at London's Jewish Community Centre 'JW3' until Wednesday 9th July.
Peter Fij / Terry Bickers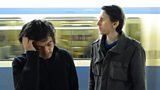 'Broken Heart Surgery' is available on Monday 30th June on Broadcast Recordings.

Pete Fij & Terry Bickers  are playing Komedia, Brighton on the 3rd, St Pancras Old Church, London on the 16th, The Bicycle Shop, Norwich, on the 22nd and The Tin Music & Arts Centre, Coventry on 23rd July.
Moulettes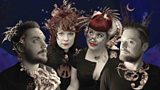 'Constellations' is available now on Navigator Records.

Moulettes are playing at the Haslemere Fringe Festival on 4th, Devon's Chagstoc Festival on 27th July and Cambridge Folk Festival on 2nd August. 
Listen to Loose Ends anytime, anywhere.