Main content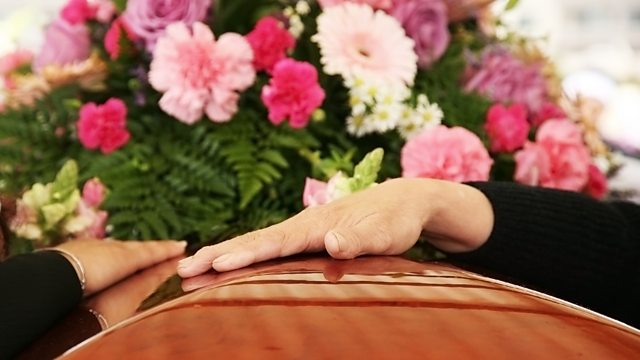 Funeral costs and competition on the High Street
Peter White hears from newsagents who say they're losing out when Waitrose gives away free newspapers to customers.
What can be done about the rising costs of funerals?
And the former Poet Laureate Sir Andrew Motion tells us how reading poetry to someone with dementia can have a real impact.
Chapters
PIP

MPs say the introduction of Personal Independence Payments has been a "fiasco"

Duration: 05:32

WAITROSE COMPETITION

Waitrose is accused by newsagents of stealing trade by giving away free newspapers

Duration: 06:48

SPAIN HIGHWAY ROBBERY

The warnings about highway robbers targeting British drivers in Spain

Duration: 05:27

KISSING IT BETTER

The efforts of the Kissing It Better charity

Duration: 07:53

FUNERAL COSTS

The call for National Insurance to pay out a basic allowance to cover funeral costs

Duration: 08:48

HIGH STREET

The High Street Minister on the drive to find the best High St in the UK

Duration: 05:58

KISSING IT BETTER MOTION

The former Poet Laureate on the impact poetry can have on the elderly and the ill

Duration: 04:46