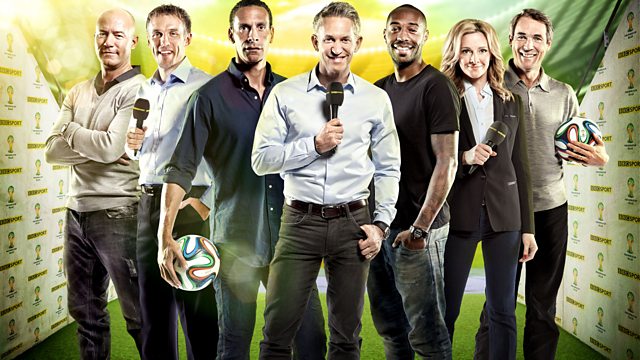 Sports commentary, ABC chief, the internet and print, Peter Jukes
The BBC has received 445 complaints from viewers about Phil Neville's BBC One commentary on England's World Cup match against Italy. The former Manchester United and Everton player was criticised for his lack of emotion and "monotone" style. So, what makes great sports commentary? Steve Hewlett discusses with veteran commentator Barry Davies, who believes there is too much talk in football these days, sports writer Alyson Rudd on the importance of casting, and former footballer and 5 Live co-commentator Pat Nevin on what the audiences want.
It's often said that the internet is responsible for the decline of print. However, a new study by Professor of Economics Matthew Gentzkow at the University of Chicago has found that this assumption is wrong. He's found that popularity of newspapers was already diminishing way before the internet age. Steve Hewlett talks to him about the findings.
After seven months, the jury's finally out on the trial of seven people charged in connection with alleged phone hacking at the News of the World. For all that time, writer Peter Jukes has been live tweeting everything he's allowed to report, whilst sat in court at the Old Bailey. As the jury continues its deliberations, we talk to Peter about how crowd-source funding has allowed him to remain at the trial, and how his fingers are feeling after tens of thousands of tweets!
The public service broadcaster ABC is facing government funding cuts and has had its contract to run the international broadcasting service - Australia Network - terminated. Steve Hewlett talks to ABC's Managing Director Mark Scott about remaining independent of government influence, and the aggressive stance of News Corporation.
Producer: Katy Takatsuki.
Last on
Become a TV mogul and get rich
A celebration of Steve Hewlett, presenter of The Media Show