Main content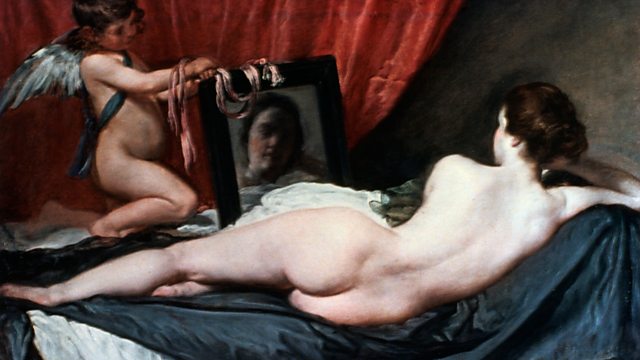 Suffragette Mary Richardson who slashed the Rokeby Venus; Criminalising Forced Marriage; Page 3 and the free Sun
Mary Richardson who slashed the Rokeby Venus in 1914, a new law criminalising forced marriage, and Frances Young on bringing up Arthur, her severely learning disabled son.
From Monday it becomes a crime to force someone into marriage, punishable by up to seven years in prison through a new law coming into effect in England and Wales. The legislation gives police the power to investigate a case where it's claimed that someone is being coerced into a marriage abroad. Jasvinder Sanghera of Karma Nirvana and lawyer Anne-Marie Hutchinson join Jane Garvey.
In 1967, the Theologian and Methodist Minister Frances Young gave birth to her son Arthur, who was born with a severe learning disability. She spent the next 45 years bringing him up through his childhood and adulthood, and now in her seventies has faced the difficult decision to place him in full-time professional care. In her new book, Arthur's Call, she describes how her experiences as mother to Arthur and his own severe disabilities, have led her to explore and often question her faith.
Last Thursday The Sun circulated a free copy of the newspaper to every household in the country. This free edition was missing a regular feature; a topless woman on page three. Does this suggest that The Sun is changing its policy on Page 3? Media analyst Claire Enders and Stephanie Davies-Arai from the No More Page 3 campaign join Jane.
In 1914 Mary Richardson was the suffragette who slashed the Rokeby Venus. She did it, she told Woman' Hour in 1957, to protest about the imprisonment and forced feeding of Mrs Pankhurst Mary Richardson's reminiscences now form part of the Woman's Hour collection, Jane is joined by author and suffrage historian Elizabeth Crawford who has been looking at the life of Mary Richardson.
Chapters
Criminalising Forced Marriage

Forced marriage is now a crime in England and Wales.

Duration: 12:04

Archive Collection: Mary Richardson

From 1957, Mary Richardson remembers the night she slashed the Rokeby Venus

Duration: 13:23

Page Three

Recently The Sun circulated a free copy of the newspaper excluding its notorious 'Page 3'

Duration: 08:24

Prof Frances Young On Bringing Up Arthur - Her Severely Learning Disabled Son

Now in her seventies she faced the difficult decision to place him in full-time care

Duration: 07:28

Criminalising Forced Marriage

From today it becomes a crime to force someone into marriage, punishable by up to seven years in prison, through a new law coming into effect in England and Wales. The legislation gives police the power to investigate a case where it's claimed that someone is being coerced into a marriage abroad. Jane Garvey is joined by Jasvinder Sanghera of Karma Nirvana - a charity which provides support for victims and survivors of forced marriage - and also by the lawyer Anne-Marie Hutchinson, who specialises in this area. How much of a deterrent will it prove to be, and what might be the difficulties in achieving a successful prosecution?

Archive Collection: Mary Richardson

In 1914 Mary Richardson was the suffragette who slashed the Rokeby Venus.  She concealed a cleaver in the pockets of her coat and, when the National Gallery guards were distracted, sliced through the famous painting.  She did it, she told Woman' Hour in 1957, to protest about, and draw attention to, the  imprisonment and forced feeding of Mrs Pankhurst 'I knew the public did not care about this living woman but I knew they would care if I cut up a lady on canvas who bore financial and artistic value'. Mary Richardson's reminiscences now form part of the Woman's Hour collection, Jane is joined by author and suffrage historian Elizabeth Crawford who has been looking at the life of Mary Richardson. 

Page Three

Last Thursday The Sun circulated a free copy of the newspaper to every household in the country.  It celebrated the first day of the World Cup and featured the regular current affairs, football and celebrity news.  However, the free edition was missing a regular feature; a topless woman on page three.  Does this suggest that The Sun is changing its policy on Page 3?  Jane talks to media analyst Claire Enders and Stephanie Davies-Arai from the No More Page 3 campaign.

Prof Frances Young On Bringing Up Arthur - Her Severely Learning Disabled Son

In 1967, the Theologian and Methodist Minister Frances Young gave birth to her son Arthur, who was born with a severe learning disability. She spent the next 45 years bringing him up through his childhood and adulthood, and now in her seventies has faced the difficult decision to place him in full-time professional care. In her new book, Arthur's Call, she describes her experiences as mother to Arthur and his severe disabilities, and how this has led her to explore and often question her faith. She joins Jane to talk about being mother to Arthur and their life together, their special bond as mother and son, the highs and the challenges, how this fits with her faith, and to reflect on how her experiences have shaped her along the way. 

Arthur's Call: A Journey Of Faith In The Face Of Severe Learning Disability by Frances Young is published by SPCK Publishing

 

 

Credits

| Role | Contributor |
| --- | --- |
| Presenter | Jane Garvey |
| Interviewed Guest | Jasvinder Sanghera |
| Interviewed Guest | Anne-Marie Hutchinson |
| Interviewed Guest | Frances Young |
| Interviewed Guest | Claire Enders |
| Interviewed Guest | Stephanie Davies-Arai |
| Interviewed Guest | Elizabeth Crawford |