Main content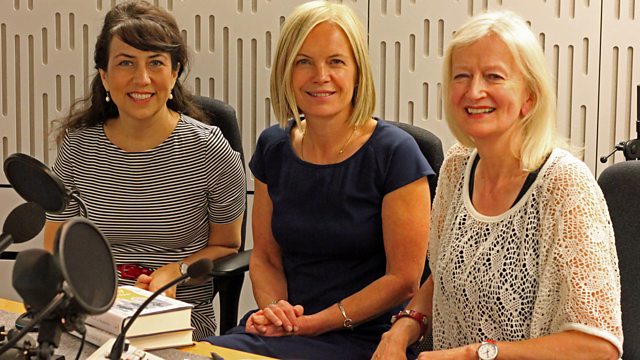 15/06/2014
Mariella Frostrup talks to award-winning Spanish writer Javier Cercas about his new novel Outlaws, and discusses Virginia Woolf in fiction with Maggie Gee and Alison MacLeod.
Mariella Frostrup talks to award winning Spanish writer Javier Cercas about his new novel Outlaws. Cercas is one of Spain's foremost chroniclers of the country's painful transition to democracy, rising to fame in the English-speaking world with Soldiers of Salamis which won the Independent Foreign Fiction Prize in 2004. He continued his exploration of modern Spanish history with The Anatomy of a Moment, a non-fiction novel investigating the failed coup of 1981. His latest novel The Outlaws focuses on the wave of juvenile crime that swept Spain post Franco's dictatorship in the late 70s and how the response to it continues to play out in the present.
Virginia Woolf is one of the 20th century foremost modernist, still credited as a major influence on contemporary writers. More recently she has also started to intrude as a flesh and blood character in literary works themselves, most famously in Michael Cunningham's 1998 novel The Hours. Writers Maggie Gee and Alison MacLeod discuss how they have incorporated the Woolf legend into their own narratives; Maggie Gee's new novel Virginia Woolf in Manhattan finds Virginia alive and kicking and eating hamburgers in the 21st century, whilst Alison MacLeod's last year's Booker longlisted novel Unexploded featured Woolf lecturing in 1940s Brighton.
A century after the writer Laurie Lee's birth, novelist Joanna Trollope discusses why his ground breaking memoir Cider With Rosie is the book she would never lend from her library shelves.
And as World Cup fever grips the nation, journalist Sergio Rodriguez give Brazilian books extra time in his literary post card from Brazil - why is story telling making a comeback and what writers should we be looking out for over here.
Last on
The centenary of Laurie Lee
BOOKLIST
By Javier Cercas:
Outlaws - Publisher: Bloomsbury
Soldiers of Salamis
Postcard From Brazil – Sergio Rodriguez
Paulo Scott – Nowhere People
Joanna Trollope's "Book I Would Never Lend":
Cider With Rosie by Laurie Lee
 

Virginia Woolf in Manhattan by Maggie Gee - Publisher: Telegram
Unexploded by Alison MacLeod - Publisher: Hamish Hamilton
By Virginia Woolf:
Orlando
Between The Acts
Virginia Woolf's Diaries
To The Lighthouse
Read the opening chapter of Outlaws by Javier Cercas
Credits
| Role | Contributor |
| --- | --- |
| Presenter | Mariella Frostrup |
| Interviewed Guest | Javier Cercas |
| Interviewed Guest | Maggie Gee |
| Interviewed Guest | Alison MacLeod |
| Interviewed Guest | Joanna Trollope |
| Interviewed Guest | Sergio Rodriguez |
| Producer | Sarah Johnson |
Broadcasts

How many of these 100 Novels have you read?