Main content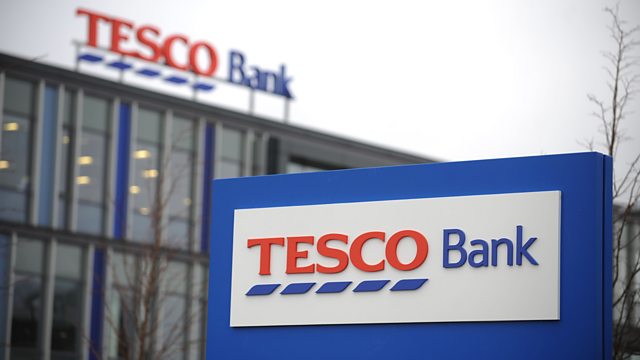 Current account challenge?
Will new entrants bring more competition to day-to-day banking? Paul Lewis discusses. Plus delayed flight compensation and inheritance tax tactics.
Current Account Challenge?
Is competition finally reaching current accounts? They are the workhorse of our finances and now several new banks are offering them: Metro Bank, M&S and, as of this week, Tesco Bank. How do these new entrants compare with the old guard? Paul Lewis discusses the details with Sylvia Waycott from moneyfacts.co.uk
Jet2 thrust into compensation debate
An airline lost a key case in the Court of Appeal this week, which could open to way for tens of thousands of people to get compensation for a flight delay. The judges ruled that a delay due to mechanical breakdown was not an 'exceptional circumstance' and could not be used as an excuse not to pay compensation for delay. Paul Lewis interviews Andrew Morton of Minster Law.
Interest rates and home loan caps
The governor of the Bank of England, Mark Carney, has signalled that interest rates may rise this year.
In a keynote speech, Mr Carney said a rate rise "could happen sooner than markets currently expect". What might this mean for savers and borrowers. Meanwhile the Chancellor George Osborne said that
he plans to give the Bank of England the power to impose a cap on home loans related to income or the value of the house. But how does this fit with the new affordability rules? Paul Lewis discusses the impact of these policies with Justin Urquhart-Stewart of Seven Investment Management.
Inheritance Tax Tactics
New rules will limit the effectiveness of trusts as a means of reducing the inheritance tax due on very large estates. This could drive the elderly overseas, according to a national newspaper and a think tank. Is that a sensible course? And just who does pay inheritance tax? And how else can you try to avoid it? Paul Lewis speaks to Julia Abrey of Withers law firm, and Chas Roy-Chowdury of the ACCA.
Producer: Ruth Alexander.