Main content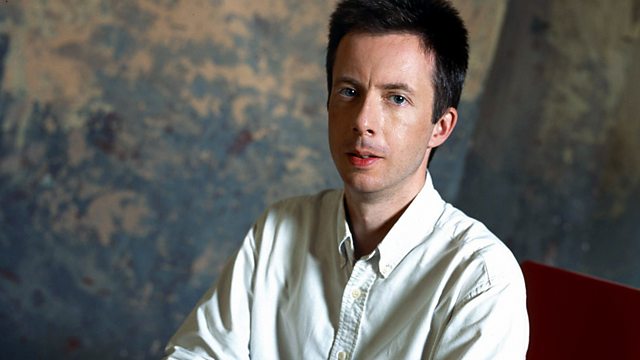 21/06/2014
John Shea's selection includes Ars Nova Copenhagen under their director Paul Hillier performing choral works.
A Song of Midsummer. Ars Nova Copenhagen with their director Paul Hillier perform choral works to mark Midsummer. John Shea presents.
1:01 AM
Ring, Oluf [1884-1946]
Danmark nu blunder den lyse nat (Denmark, Now the Bright Night Slumbers)
1:03 AM
Laub, Thomas [1852-1927]
Stille hjerte, sol gar ned (Quiet Heart, the Sun is Setting)
Ars Nova Copenhagen
1:05 AM
Gade, Niels Wilhelm [1817-1890]
Paa Sjolunds fagre sletter (On the Fair Plains of Sjolund)
Ars Nova Copenhagen
1:07 AM
Schultz, Svend Simon [1913-1998]
Yndigt dufter Danmark (Sweet is the Breath of Denmark)
Ars Nova Copenhagen
1:11 AM
Rosing-Schow, Niels [b. 1954]
Where the Willows Meet
1:23 AM
Delius, Frederick [1862-1934]
To be sung of a summer night on the water; On Craig Dhu
1:31 AM
Sibelius, Jean [1865-1957]
Rakastava Op.14, arr. for mixed chorus
1:38 AM
Ruo, Huang [b. 1976]
Without Words
1:45 AM
Kosma, Joseph [1905-1969]
Feuilles mortes (Autumn leaves)
1:49 AM
Kern, Jerome [1885-1945]
The way you look tonight
1:51 AM
Porter, Cole [1891-1964]
Anything goes
1:53 AM
Gershwin, George [1898-1937]
Love is here to stay
1:55 AM
Shearing, George [1919-2011]
Lullaby of Birdland
Ars Nova Copenhagen, Paul Hillier (director)
1:59 AM
Weill, Kurt (1900-1950)
Saga of Jenny - from Lady in the Dark
2:03 AM
Holländer, Friedrich (1896-1976)
Sex Appeal
Jean Stilwell (mezzo soprano), Robert Kortgaard (piano), Marie Bérard (violin), Joseph Macerollo (accordion), James Spragg (trumpet), George Kohler (bass), Andy Morris (percussion), Peter Tiefenbach (conductor)
2:08 AM
Schoeck, Othmar (1886-1957)
Sommernacht (Summer Night) (Op.58)
Camerata Bern
2:20 AM
Merikanto, Oscar (1868-1924)
Summer Night Waltz (Op.1) & Summer Night Idyll (Op.16 No.2)
Eero Heinonen (piano)
2:26 AM
Kodály, Zoltán (1882-1967)
Summer Evening
Hungarian Radio Orchestra, György Lehel (conductor)
2:45 AM
Alfvén, Hugo (1872-1960)
Midsummer Vigil - Swedish Rhapsody no.1 (Op.19)
Danish National Radio Symphony Orchestra, Michael Schønwandt (conductor)
3:01 AM
Weiss, Silvius Leopold (1686-1750)
Suite in D minor
Konrad Junghänel (lute)
3:17 AM
Bach, Johann Sebastian (1685-1750)
Prelude and Fugue in C minor (BWV.546)
Leo van Doeselaar (organ - St. Larenskerk, main organ - Frans Caspar Schnitger 1725)
3:31 AM
Vivaldi, Antonio [1678-1741]
Gloria, for soloists, mixed choir and orchestra in D major (RV.589)
Ann Monoyios (soprano), Matthew White (countertenor), Colin Ainsworth (tenor), Tafelmusik Chamber Choir, Tafelmusik Baroque Orchestra, Ivars Taurins (conductor)
4:00 AM
Gluck, Christoph Willibald (composer) [1714-1787]; Kreisler, Fritz (arranger) [1875-1962]
Dance of the Blessed Spirits from Orfeo ed Euridice
Gyözö Máté (viola); Balázs Szokolay (piano)
4:04 AM
Madetoja, Leevi (1887-1947)
Dance Vision (Tanssinäky) (Op.11)
Finnish Radio Symphony Orchestra, Jorma Panula (conductor)
4:12 AM
Debussy, Claude (1862-1918)
Ariettes oubliées - song cycle for voice & piano
Elizabeth Watts (soprano), Gary Matthewman (piano)
4:30 AM
Bersa, Blagoje (1873-1934)
Idila (Op.25b) (1902)
Croatian Radio Symphony Orchestra, Mladen Tarbuk (conductor)
4:37 AM
Scarlatti, Alessandro (1660-1725), Text by Guarini
Cor mio, deh non languire
The Consort of Musicke, Anthony Rooley (director): Emma Kirkby, Evelyn Tubb, Deborah Roberts, Tessa Bonner (sopranos), Mary Nichols (alto)
4:43 AM
Rachmaninov, Sergey [1873-1943]
Prelude no.13 in D flat major
Lukas Geniusas (piano)
4:49 AM
Horovitz, Joseph (b. 1926)
Music Hall Suite
The Slovene Brass Quintet
5:01 AM
Strauss, Richard [1864-1949]
Festmusik der Stadt Wien AV.133 for brass and percussion
Royal Academy of Music Brass Soloists, Tom Watson (trumpet solo)
5:11 AM
Schumann, Robert (1810-1856)
Faschingsschwank aus Wien (Op.26)
Leif Ove Andsnes (piano)
5:33 AM
Haydn, Joseph (1732-1809)
Quartet in C minor (Op.17 No.4)
Quatuor Mosaïques: Erich Hobarth & Andrea Bischof (violins), Anita Mitterer (viola), Christophe Coin (cello)
5:51 AM
Schoenberg, Arnold (1874-1951)
4 lieder (Op.2)
Arleen Auger (soprano), Irwin Gage (piano)
6:05 AM
Beethoven, Ludwig van (1770-1827)
Piano Sonata No.8 in C minor (Op.13), 'Pathétique'
Mi-Joo Lee (piano)
6:24 AM
Schubert, Franz (1797-1828)
5 Deutsche with 7 trios and coda (D.90)
Zagreb Soloists
6:39 AM
Schubert, Franz (1797-1828)
Der Zwerg (D.891)
Jard van Nes (mezzo soprano), Gérard van Blerk (piano)
6:46 AM
Kreisler, Fritz (1875-1962)
Liebesleid - Old Viennese Dance no.2
Li-Wei (cello), Gretel Dowdeswell (piano)
6:49 AM
Strauss, Johann II (1825-1899)
Wienerblut (waltz) (Op.354)
Danish Radio Concert Orchestra, Borge Wagner (conductor).