Main content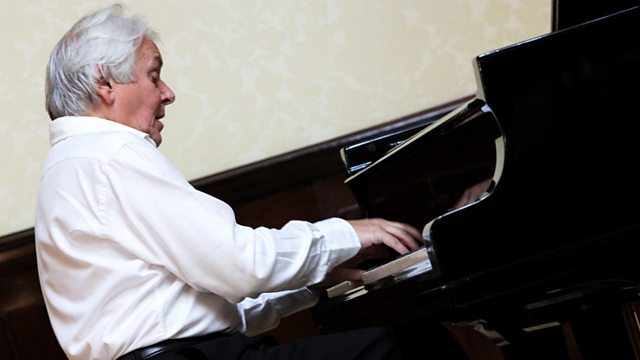 Aldeburgh Festival 2014 - Christian Blackshaw
Christian Blackshaw (piano) plays at Snape Maltings for 2014's Aldeburgh Festival. Mozart: Sonata in F, K533. Beethoven: Sonata in E, Op 109. Schubert: Sonata in C minor, D958.
Live from Snape Maltings as part of the Aldeburgh Festival
Presented by Tom McKinney
Pianist Christian Blackshaw plays sonatas by Beethoven, Schubert and Mozart.
Mozart: Sonata in F K533/494
Beethoven: Sonata in E Op.109
Interval - Looking ahead to some of the highlights of this year's Aldeburgh Festival.
Schubert: Sonata in C minor D958
Three musical revolutionaries epitomised in some of their greatest piano works: Mozart's exquisite introspection and harmonic daring; Beethoven, mercurial, fluid, fleet-footed; and Schubert's imposing, impassioned defiance, the first of his titanic triptych of late works for the instrument.
The poise, clarity and character of Christian Blackshaw's playing - revelling in inner detail, illuminating and strengthening the musical architecture - ensures fresh insights into these most radical of landmarks in the piano repertoire.
David Owen Norris and pianist Ashley Wass consider how Mozart improvised at the piano.

Harriet Smith recommends recordings of the composer's late C minor Sonata, D.958