Main content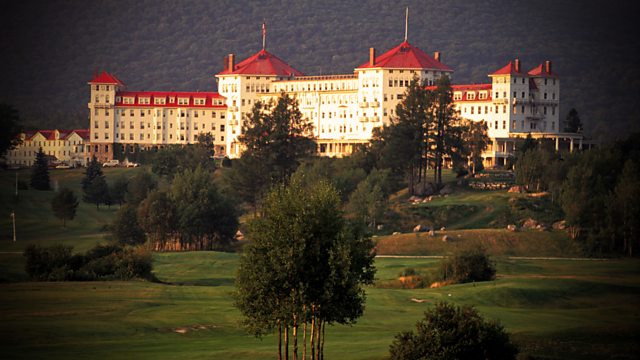 Bretton Woods
By Steve Waters. Dramatisation of events at the 1944 Bretton Woods Conference, where bankers met to save the world economy. With Simon Callow and Henry Goodman.
By Steve Waters. Starring Simon Callow and Henry Goodman.
In July 1944, with the most disastrous war in history in its death-throes, a secret meeting took place in a hotel deep in the forests of New Hampshire. Bankers and economists from over forty nations met to draw up a settlement to save the world economy and secure the peace. Everything depended on two men - John Maynard Keynes and Harry Dexter White.
Seen through the eyes of the main participants (including the eccentric Lady Keynes) this dive into big money and high politics takes Bretton Woods as a lens to reflect on one of the most burning issues of our times. Out of this meeting emerged two powerful institutions, the International Monetary Fund and the World Bank.
The international gold standard had come to grief in the Depression of the 1930s. A succession of countries, led by Britain, detached their currencies from gold rather than be forced by a fixed exchange-rate to cut demand and increase unemployment. By the summer of 1941, Britain was in debt not just to the United States but to the countries playing host to her armies, such as India and Egypt. Without currency controls, Britain was bankrupt. John Maynard Keynes envisaged a supernational bank in which trading accounts would be settled in bank money that would be available to members as an overdraft facility according to their share of world trade. Behind it would stand the greatest creditor nation, the United States. Over just three weeks in July 1944, the United Nations Monetary and Financial Conference, better known from the Mount Washington Hotel's railway stop as the Bretton Woods conference, established a currency regime and the IMF and the World Bank.
A Cast Iron production for BBC Radio 3.
Steve Waters' plays include English Journeys (1998), After the Gods (2002) and Fast Labour (2008) all produced on Hampstead Theatre Main Stage. The Contingency Plan (2009) 'Ignorance/Jahiliyyah', (2012), and Little Platoons (2011). Steve is currently under commission to Birmingham Rep and the Donmar Warehouse. He lectures in creative writing at the University of East Anglia.
Last on
Credits
| Role | Contributor |
| --- | --- |
| Writer | Steve Waters |
| Director | Jeremy Mortimer |
| Producer | Jeremy Mortimer |
| John Maynard Keynes | Simon Callow |
| Harry Dexter White | Henry Goodman |
| Lydia Lopokova | Alison Pettitt |
| Anne White | Laurel Lefkow |
| Ed Bernstein/Mihail Stepanov | Simon Lee Phillips |
| Lionel Robbins | Peter Hamilton Dyer |
| Henry Morgentha/Dennis H Robertson | Sean Baker |
| Florence Macy/Judith Firestone | Laura Elphinstone |
| Music | Lucinda Mason Brown |
Broadcasts

Binaural sound: doing the best for Beckett