Main content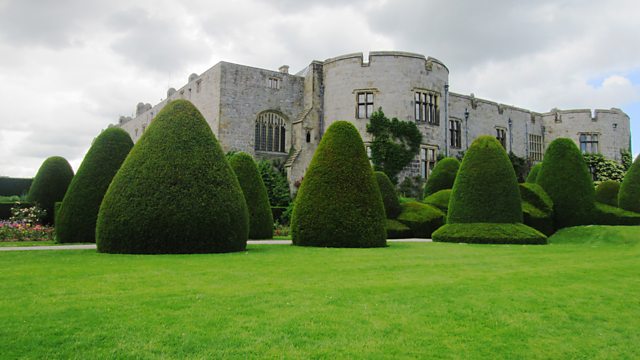 Gregynog Festival - Chirk Castle Part-Books
The Brabant Ensemble directed by Stephen Rice perform music from the Chirk Castle part-books at Chirk Castle, with solos by organist Christian Wilson.
Stephen Rice directs the Brabant Ensemble performing works from the Chirk Castle part-books, at Chirk Castle. The concert includes several first contemporary performances of other more recently transcribed works from the part-books, and organ solos performed by Christian Wilson. The building of the original Chirk Castle started in 1294, with choral services established later at the castle in the mid seventeenth century, for a choir of around twelve singers. The Chirk manuscripts contain an array of works for unaccompanied voices, and items scored for solo voices, chorus and organ. The Brabant Ensemble, originally formed to perform under-exposed music from the sixteenth century, will be seeking to recapture the original intimacy of those early performances at Chirk Castle.
William Mundy: Te Deum 'for trebles'
Christopher Tye: Blessed are all they that fear the Lord
Robert Parsons: Deliver me from my enemies
William Byrd: A Voluntary for my Ladye Nevell
William Mundy: Benedictus 'for trebles'
Thomas Morley: Out of the deep
William Byrd: O Lord, turn thy wrath
INTERVAL
Thomas Morley
Fantasia
Gustav Leonhardt, harpsichord
William Byrd
Fantasia a6 (I) (A song of two basses)
Phantasm
Thomas Tomkins
Pavan a 5 in A minor
The English Consort of Viols
Thomas Tallis: With all our hearts and mouths
William Deane: O Lord, in thy wrath
William Byrd: O God, give ear and do apply
Thomas Tomkins: A Fancy for Viols
Edmund Hooper: Behold, it is Christ
Thomas Tallis: Christ rising again
John Amner: The King shall rejoice
Orlando Gibbons: Glorious and powerful God
The Brabant Ensemble
Christian Wilson, organ
Stephen Rice, director
Presented by Sian Pari Huws
Produced by Luke Whitlock.