Main content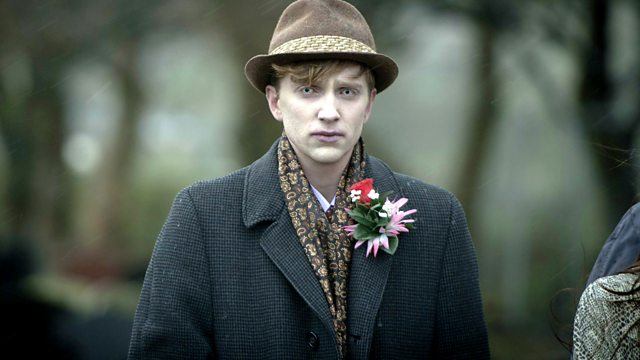 Zombie drama series. Kieren faces his darkest fears when he turns rabid, while grave danger descends on PDS sufferers from an unexpected source.
The series climax takes place against the backdrop of Roarton's annual winter fete and traditional boundary march. Danger is descending on Kieren - Simon believes he's the key to a Second Rising, while an unhinged Gary thinks he is planning a Blue Oblivion attack on Roarton.
Gary gets to Kieren first, determined to publicly out him as a ULA terrorist. He manhandles Kieren to the new graveyard where he knows the boundary march will be heading and then forces him to take Blue Oblivion. Kieren is made to face his darkest fear- becoming rabid again. When he endangers Steve, Jem finds herself pointing a gun at her brother's head. It looks as though Simon's job is going to be done for him.
Meanwhile, Maxine's deepest secret is revealed when she has a public meltdown at the fete. The villagers finally see her for what she really is, but not before tragedy touches Roarton.
More episodes
Next
You are at the last episode
Credits
| Role | Contributor |
| --- | --- |
| Kieren Walker | Luke Newberry |
| Steve Walker | Steve Cooper |
| Jem Walker | Harriet Cains |
| Sue Walker | Marie Critchley |
| Simon Monroe | Emmett J Scanlan |
| Gary Kendal | Kevin Sutton |
| Sandra Furness | Fiona Wass |
| Maxine Martin | Wunmi Mosaku |
| Philip Wilson | Stephen Thompson |
| Zoe | Ann Saville |
| Amy Dyer | Emily Bevan |
| Dean Halton | Gerard Thompson |
| Brian | Rik Garrard |
| Connie Furness | Sara Kestelman |
| Mrs Lamb | Rita Tushingham |
| Pearl Pinder | Gillian Waugh |
| Duncan Lancaster | Steve Garti |
| Rose | Sherry Ormerod |
| Brenda | Wendy Patterson |
| Loyal Parishioner | Sarah Jane Corrigan |
| Julian | Anthony Flanagan |
| Dad (Budget Hotel) | Jordan Jessup |
| John Weston | Steven Robertson |
| Victor Halperin | Darren Morfitt |
| Giles Weir | Oliver Birch |
| Iain Monroe | Francis Magee |
| Clive Furness | Chris Finney |
| PDS Disciple | Daniel Hanbridge |
| Producer | John Rushton |
| Director | Alice Troughton |
| Writer | Dominic Mitchell |
| Oliver | Jalaal Hartley |
| Nina | Louise Ford |
| PDS Waitress | Lauren Frain |
| Dr Tom Russo | Paul Warriner |
| Shirley Wilson | Sandra Huggett |
| Frankie Kirby | Eve Gordon |