Main content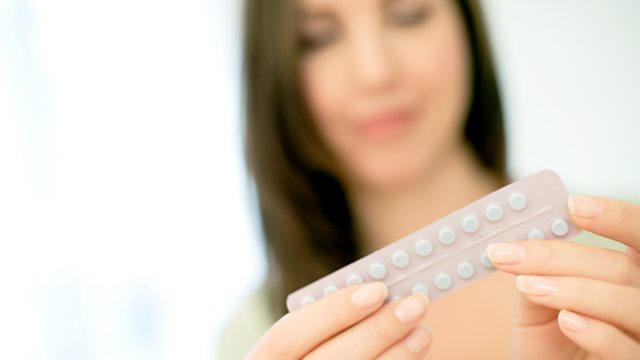 Women who shun contraception
Women who shun contraception - irresponsible risk taking or considered lifestyle choice? Viv Albertine on her new memoir, women who love football and the downside of Father's Day.
Why women would shun taking any form of contraception. Recent figures suggest that a third of women are not using any contraception at all and the majority of them are said to be in their thirties and forties, with degrees and mortgages. Considered lifestyle choice or irresponsible risk taking?
We'll be speaking to Viv Albertine, formerly of The Slits, one of the most important female punk rock bands of the 1970's. The band split in 1981 and after 25 years Viv has started writing and performing new material. We'll be speaking to her about her new memoir.
Beauty with a Purpose is the slogan for Miss World and the newly crowned Miss Cambridgeshire represents all that the new world of beauty pageants hopes to be. We'll be speaking to Miss Cambridgeshire, Carina Tyrrell, a medical student at Cambridge, ahead of the final of Miss England on Monday.
You can't have missed that the World Cup started yesterday and it's not just men who will be sat glued to the television set - we'll hear from two women for whom football is a passion and way of life.
And on Sunday it is Father's Day - for weeks now we've been targeted with adverts about how to have the perfect day and what to buy for the perfect dad. But what if dad is absent or it's a day your children are not looking forward to?
Last on

Chapters
Women Who Shun Contraception

Duration: 09:56

Women Who Love Football

Duration: 08:58

Viv Albertine

Duration: 08:12

Beauty pageants

Duration: 05:11

Father's Day When Dad is Absent

Duration: 08:22

Women who shun contraception

Have women become more carefree when it comes to contraception.  The British Pregnancy Advisory Service has conducted a survey of 150,000 women and found that a third of women that they have had contact with in the last three years reported not using any contraception at all. The survey found that the majority of those women were in their thirties and forties, with degrees and mortgages. So why would women choose to take such a risk?  Is it a considered lifestyle response or irresponsible risk taking? Jenni is joined by Helen Croydon, a journalist, Screw the Fairytale: A Modern Guide to Love and Sex  and Clare Murphy from the British Pregnancy Advisory Service.

Father's Day when Dad is absent

Father's Day is this  Sunday but not every child will spend it with their dad. Every year there seem to be even more adverts  about  what to give on  Father's Day accompanied by happy  images of families showing  both parents present, but when a child's father is absent,  how do you approach the day?  Jenni asks Billy McGranaghan and Jojo Pepper. Billy is  founder of 'Dad's House', a support organisation for single fathers. Jojo is mother to three children under seven years old. She lost her husband to cancer in 2011.

Women who love football

The World Cup is upon us – so for many long suffering partners of football fans that probably means weeks of eating dinner sat on the sofa, alongside your other half who has his eyes glued to the match. It's not just men who go mad for the tournament though – there's a number of women who love the World Cup and follow football fanatically throughout the year. One of them is

Liz Heade

, whose book

Bobby Moore to Thierry Henry: A Girl's Own Story

charts her life through various World Cups – including her break-up with her husband after, in her words, "he got tired of watching me watching football". Liz joins Jenni alongside Jo Tongue, the Editor of 606 the football phone-in on

BBC Radio 5 Live

, to discuss what it's like to be female and football obsessed in 2014.

Carina Tyrell

Beauty pageants have long attracted controversy since the first Miss World in 1951.  But the number of pageants is growing – you can enter for Miss England, Miss Great Britain and even Miss Scuba International.  Pageants such as these have been accused of being anti-feminist, reducing women to the sum of their body parts.  So why would any young woman today take part?  One of the finalists on Monday is Carina Tyrrell who is a student doctor studying at Cambridge university.  She's worked in leprosy clinics in Brazil, screened patients for HIV in Rwanda and carried out syphilis diagnostic testing in the Amazon.  She's now in her 5th year of training to become doctor. 

Viv Albertine

The Slits were one of most important female punk rock bands of 1970s. They were contemporaries of bands like The Clash and The Sex Pistols and have been enormously influential.   In 1977, in the spirit of punk, with borrowed instruments and a rudimentary knowledge of music they made a leap into the music scene.  What they lacked in experience they made up for with passion. Their experimental style fused reggae, dub, and punk into their own original sound.   John Peel championed their music and their first album, Cut, was released in 1979.  After the band split up in 1981 guitarist Viv Albertine left  music behind and went on to make a career as a film maker.  But after not touching a guitar for 25 years she started writing and performing new material and she released the album  The Vermilion Border in 2012. "Clothes, Clothes, Clothes.   Music, Music, Music. Boys, Boys, Boys"  is her new memoire.

Credits

| Role | Contributor |
| --- | --- |
| Presenter | Jenni Murray |
| Interviewed Guest | Viv Albertine |
| Interviewed Guest | Carina Tyrrell |
| Producer | Louise Clarke Rowbotham |

Broadcast