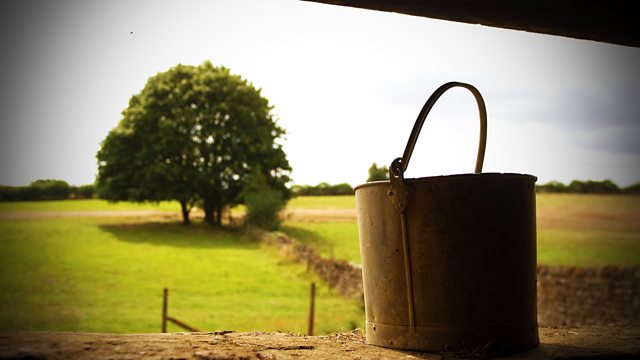 12/06/2014
Helen is checking paperwork and orders. Rob's critical of Kirsty and doesn't like to see Helen so frazzled.
Rob and Helen have lunch in a coffee shop where they see the Borsetshire Echo with a write up of Open Farm Sunday. There's a picture of the dead calf at Berrow Farm opposite a more favourable one from Brookfield. Charlie's PR company hadn't seen this coming. Rob feels vindicated. He never thought it was a good idea.
Lilian shows Peggy her attempt at knitting. Peggy says she'll knit something for Leonie's baby if Lilian buys the wool and chooses the pattern. Peggy warms up a casserole for them both. It's nice to have someone for lunch. Peggy is shocked at the photograph in the Echo from Berrow Farm. Bill comes in meowing for lunch but there's no sign of Ben who's been off his food.
Adam and Charlie are at the Cereals event, which is thought-provoking. Charlie says he always knew precision technology was the future. Adam is not convinced. Computers can't beat the weather. But Charlie feels it's exciting times.
Charlie quizzes Adam about the dress code for the Borsetshire Show. He doesn't want to look over-dressed. Neither of them have seen the Echo. Unsuspecting Charlie says this is a pleasure deferred.
Last on