Main content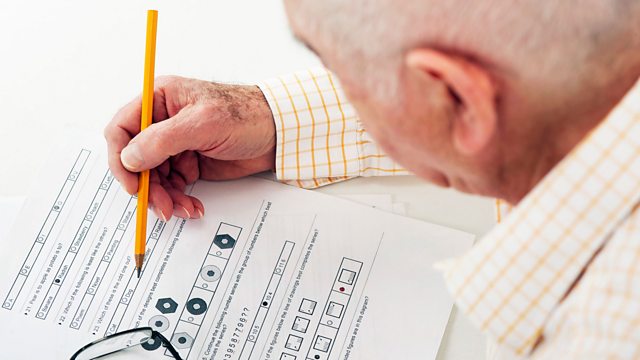 Ageing and the brain
Geoff Watts investigates the latest thinking about what happens to our brain power as we age. Is mental decline in old age a myth?
Geoff Watts investigates the latest thinking about our brain power in old age.
He meets researchers who argue that society has overly negative views of the mental abilities of the elderly - a dismal and fatalistic outlook which is not backed up by recent discoveries and theories.
Geoff talks to Professor Lorraine Tyler who leads a large study in Cambridge (CamCAN) which is comparing cognition and brain structure and function in 700 people aged between 18 and 88 years old.
He also meets scientists and participants involved in an unique study of cognition and ageing at the University of Edinburgh. It has traced hundreds of people who were given a nationwide intelligence test as children in 1932 and 1947. Since the year 2000, the study has been retesting their intelligence and mental agility in their 70s to 90s. The Lothian Birth Cohort study is revealing what we all might do in life to keep our minds fast and sharp well into old age.
One new and controversial idea holds that cognitive decline is in fact a myth. A team in Germany, led by Michael Ramscar, argues that older people perform less well in intelligence and memory tests because they know so much more than younger subjects and not because their brains are deteriorating. Simply put, their larger stores of accumulated knowledge slow their performance. Their brains take longer to retrieve the answers from their richer memory stores.
Producer: Andrew Luck-Baker.
Last on
Broadcast