Main content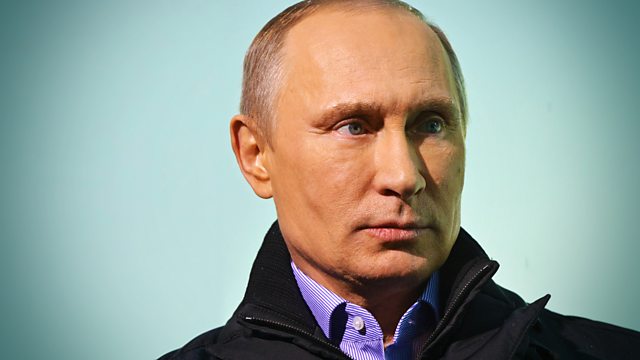 What Does Putin Want?
Following the crisis in Ukraine, Edward Stourton investigates the Russian leader's geostrategic vision.
There's a new government in Kiev and Crimea is firmly in Russian hands. The political map of eastern Europe has changed dramatically in the last few months. But are Moscow's actions in the Ukraine crisis evidence of a long-term strategy to reassert Russia as a world power? Or are they the actions of a weakened government scrabbling to keep up with events?
Edward Stourton investigates whether Vladimir Putin, former KGB Colonel and holder of a black belt in Judo, is playing a strategic game of chess , or just a high-stakes game of poker.
Contributors:
Anne Applebaum, historian
Anna Arutunyan, author of The Putin Mystique
Mary Dejevsky, columnist for The Independent
Valery Korovin, Deputy Director, Eurasia Movement
Sir Roderick Lyne, former UK ambassador to Russia
Sergey Markov, Director of the Institute of Political Studies, Moscow
Vyacheslav Nikonov, Member of the Russian State Duma
Gleb Pavolovsky, senior political adviser to Boris Yeltsin and co-founder of the Foundation for Effective Politics, Moscow
Mikhail Smetnik, Official Moscow City Guide
Producer: Luke Mulhall.
Does the Middle East any longer recognise the 'lines in the sand' imposed by the West?

Egypt's Muslim Brotherhood won at the polls but failed to keep power. What went wrong?

As China changes leadership, Mukul Devichand probes Beijing's hidden battle of ideas.
Featured in...
A selection of programmes and interviews related to the Ukrainian revolution.

A collection of programmes exploring political issues from around the world.