Main content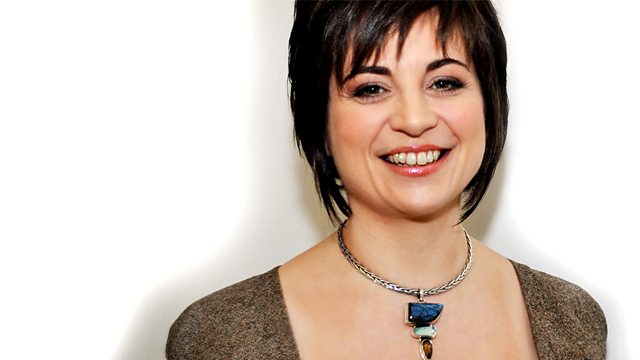 Svara-Kanti, Commonwealth Connections 19
Mary Ann Kennedy presents new music, a session from Simon Thacker's Indian-Western group Svara-Kanti and Part 19 of Commonwealth Connections: Uganda and St Kitts and Nevis.
Mary Ann Kennedy with music from Uganda, and from the Caribbean islands of St Kitts and Nevis in our Commonwealth Connections. Also a session with Simon Thacker's multicultural Indian-Western group Svara-Kanti, and a selection of new World Music releases.
COMMONWEALTH CONNECTIONS FEATURE / Uganda - both sides of the Nile
Across the source of the Nile at Jinja and eastwards towards the Kenyan border lies a remote and rural Busogan village with music both from the Busoga royal courts and of the people. The last surviving musicians of the Royal courts are the Xylophone players, playing a giant wooden xylophone built across a pit in the ground for resonance. This impromptu concert at the village also features a rare opportunity to hear the gourd trumpets of Busoga, also a part of the royal music who have been named by UNESCO on the list of Important Cultural Heritages in need of urgent safeguarding. Meanwhile and by contrast in the leafy campus of Kyambogo University in Kampala, we meet one of the two Ennanga (Bow harp) players of Buganda, who learned from court players at the Buganda Royal Palace. This beautiful instrument was played pointing towards the King and the player was his confidante and personal advisor, relating in stories, all the worries and concerns of his people.
HERITAGE TRACK - ST KITTS AND NEVIS
Athlete Jason Rogers (100m), living and training in Canada, chooses as his Heritage Track an example of the soca music so popular back home in the Caribbean islands of St Kitts and Nevis. Unstoppable Force by King Konris is deeply rooted in that country and speaks of the pride, dedication and energy of the people, something Jason finds inspiring as he looks forward to representing St Kitts and Nevis at the Commonwealth Games in Glasgow in a few weeks' time.
SESSION - Simon Thacker's group Svara-Kanti
Simon Thacker and his group Svara-Kanti bring a mix of original pieces as well as arrangements to our studio, in this special multicultural experiment. Western sounds, with both jazz, classical, rock and flamenco undertones, blend in with the rhythmic structures of Indian music as the group Svara-Kanti find new expression to cross-cultural collaborations.